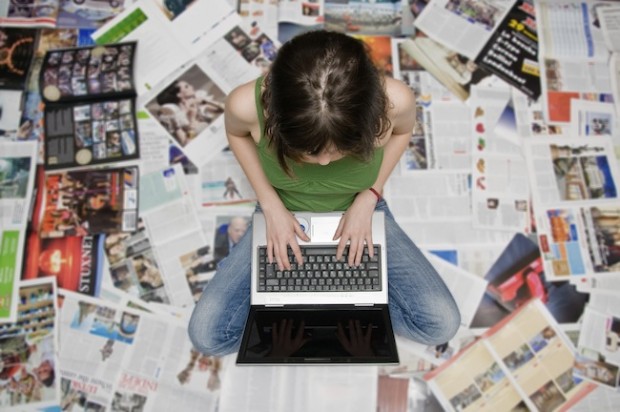 Image via blog.creativelive.com
Publicity and public relations (PR) are terms that are often interchanged. They might seem like the same thing, but they really aren't. Think of it this way: public relations is a mighty, towering oak tree with deeply embedded roots in the earth. Publicity is one of the biggest, strongest branches of that tree, and it's the publicist who tends to the tree and shepherds its health on a daily basis. Lucky us, right?
What is public relations?
Public relations is the whole campaign. Your public relations campaign is your entire vision, and it includes:
your marketing
your good press
your bad press
your press kit
your reputation
your crises
your press releases
your charity efforts
your corporate efforts
your public image
the public's perception of you
It encompasses everything that ties into how you, as an artist or a band, are presented to fans, the media, and the public. It's carefully planned and strategically executed. It's also long-term and overarching.
For example, I have an artist who's always in the press and is always being written about, but yet, he does few interviews. The artist is hard to "get" for an interview. He seems accessible and inaccessible at the same exact time. That's not an accident... at all. That's part of our public relations strategy and effort, and it was pre-planned and decided on before we even embarked on the new campaign.
Also, when it comes to the "public," despite its name, public relations isn't dealing directly with the public, but with how an artist is viewed and perceived by the public. As a publicist, I don't speak with fans – I just work on the finer points of presentation to those fans.
[8 Misconceptions About Music Publicity]
Another important thing to understand is that public relations can relate to crises campaigns, such as dealing with the fallout if you do something like get a fan pregnant. Really! Or it's working to make the press aware of your charitable efforts. Or if you go to rehab, it can be the carefully mapped-out plan to protect that info from going public, or to take that information and spin it positively while protecting your personal or professional reputation.
Public relations stems beyond the music press or regular entertainment press, too. It can involve other initiatives in the community, on the corporate level, and beyond.
What is publicity?
Publicity, as stated, is a tool we use to bolster and support the whole public relations campaign. Publicity is the pitching of, the securing of, and the declining of interviews and coverage in magazines, online, on TV, on tour, and whenever or wherever. It's the daily grind of discussing the artists with the media, of reaching goals that were mapped out, and of getting the artist press coverage. The publicity is the placements, and it's one cornerstone in the public relations campaign, but it's a critical piece on which the rest of the campaign rests, so publicity must be executed with utmost care.
[9 Critical Things You Should Know About Publicity Before You Make Your First Move]
Think of it this way: In the calendar of band life, public relations is your year. Publicity is your day. Make that your publicist's year and your publicist's day, too. That's really the long and short of it without getting too detailed or confusing.
Learn everything you need to know about music PR and publicity in our "Ask a Publicist" series.
Amy Sciarretto has 20 years of print and online bylines, from Kerrang to Spin.com to Revolver to Bustle, covering music, beauty, and fashion. After 12 years doing radio and publicity at Roadrunner Records, she now fronts Atom Splitter PR, her own boutique PR firm, which has over 30 clients. She also is active in animal charity and rescue.