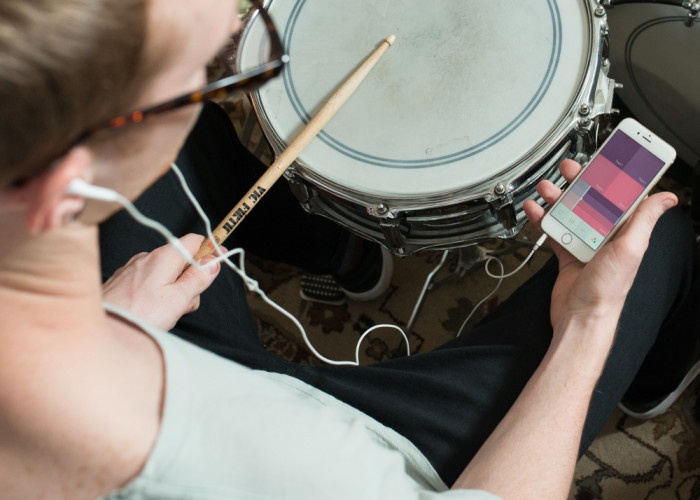 Image via the author/Trackd
My first real passion is drums. I started playing when I was four years old and studied pretty hard through college. I was lucky enough to have some incredible mentors and teachers along the way, including guys like Mike Shapiro (Sergio Mendes, Macy Gray, Justin Timberlake), Ralph Humphry (Frank Zappa, George Duke), and Craig Thatcher (October Project, Christopher Cross). But of all the lessons and ideas I picked up, I've deduced that the single most important thing, as a rhythm player, is being able to confidently play while under pressure. With that, I'd like to tell you about the infamous "RLS."
"RLS" (not to be confused with Restless Leg Syndrome), stands for "Red Light Syndrome," and is defined accurately by Urban Dictionary as, "Where a person has musical talent, but once they are being recorded, they fall to pieces. Symptoms of Red Light Syndrome include pale skin, cold sweats and frequent mistakes."
"It took three takes on drums for him to get that, and even on the third time, he didn't get it. I'm thinking he has Red Light Syndrome…"