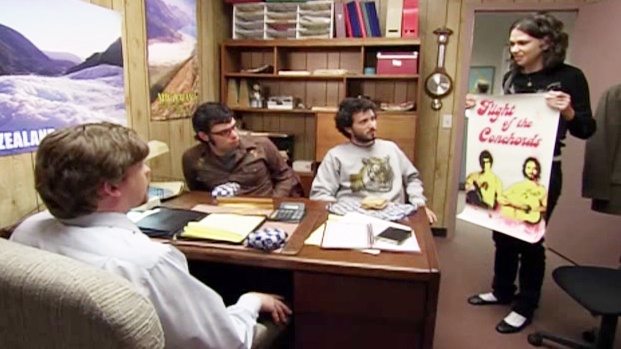 Image via flightoftheconchords.wikia.com
We've all heard of those infamous band meetings where members arrive late only to talk (and sometimes scream) about important (and sometimes completely unimportant) matters in a disorganized fashion. Just watch Metallica's documentary, Some Kind of Monster, for a shocking dose of band dysfunction.
By definition, meetings are formal gatherings of people or committees intended to update, debate, and solve various business matters. To ensure that your band meetings go smoothly, check out these eight tips that are super easy to put into action.