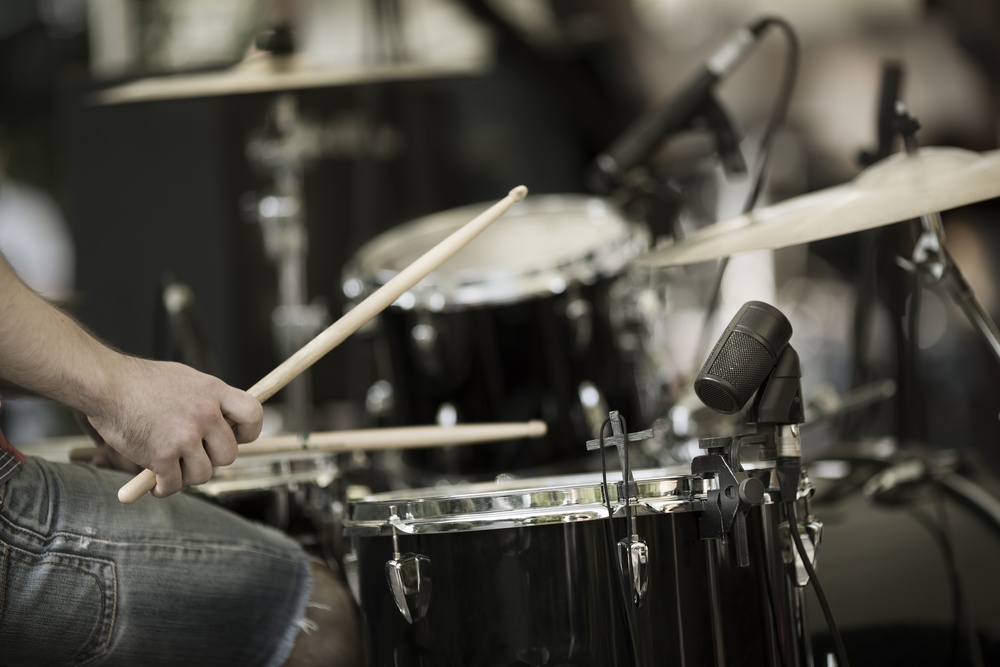 Image via Shutterstock
This is an excerpt from Audio Recording Basic Training by Bobby Owsinski. It has been reprinted here with permission.
The bass drum anchors the band and, along with the snare, provides the pulse of the song. Because it can come in different sizes and be used with the front head on or off, its sound will vary a lot more than the other drums.
Most of the time you'll get the best sound for recording out of a bass drum if the front head is removed, since this gets rid of any overtones that the combination of the front and rear head might produce. Even with a hole in the front head, some overtones may still exist. Either way, it's best to place a packing blanket or some heavy towels so they just touch both heads so the sound will be tight and punchy. Pack the blanket closer to the rear head for more muffling.