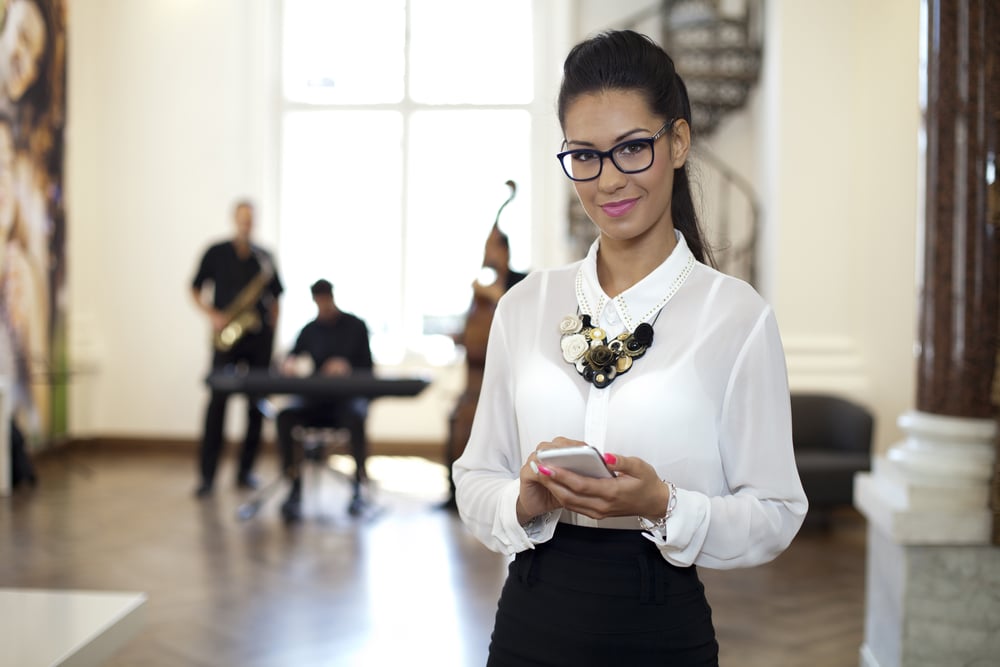 Image via Shutterstock
Your band is playing a dive bar, and you totally kill it. The audience is small but into it, and it's evident you're meant to be playing arenas. After the gig, a guy in a three-piece suit walks up, hands you a card, and tells you he's some famous manager and looking for an act just like you. "You have what it takes to be a star!" he'll tell you, before imploring you to call him. There's even movies and TV shows that emphasize this fantasy.
The fact is, this may have happened at one point in decades past, but it simply doesn't happen anymore. You need to work really hard at networking and hustling to get a "chance encounter" like that to occur. So how do you get a manager to notice you? Here are four tips to help you start on that path.