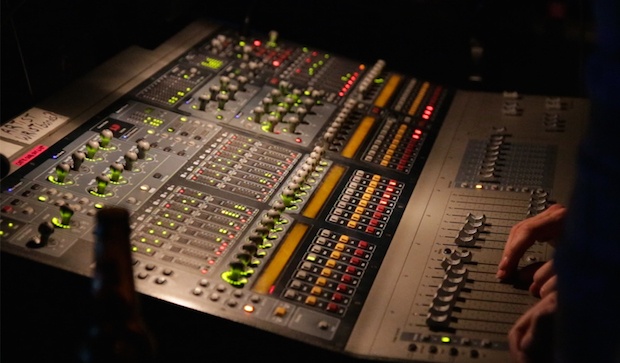 All images via flypaper.soundfly.com
This article originally appeared on Soundfly.
The sound guy/gal: The final piece between the killer show you've been rehearsing for for months, bringing down the house… or going up in smoke. The thing is, though, sometimes they're tired (they often work days and nights), or still irritated about the band last night who got too drunk and spilled beer all over the DI boxes, or frustrated trying to set levels for a bill of artists with totally different sounds. On the surface, sound engineers may seem reserved or peeved more often than not, but if things aren't going smoothly, it's usually a musician's fault somewhere down the line.
The best and easiest way to make sure a sound engineer stays on your side is to treat him or her like an old friend and not like someone who works for you for one night when you're out on tour. Here are seven handy tips for how you can run a friendly soundcheck with no surprises and ensure great sound during your show.