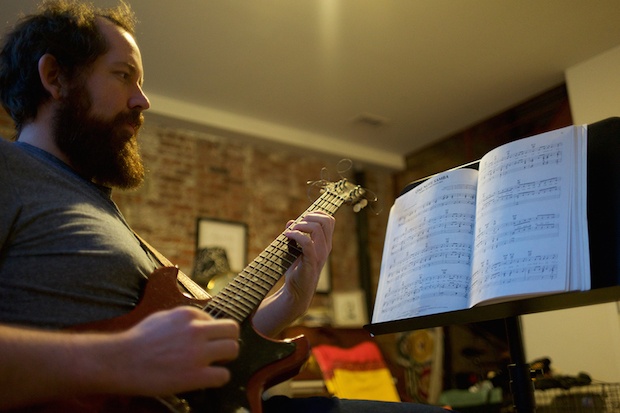 All images via flypaper.soundfly.com
This article originally appeared on Soundfly.
"Practice makes perfect" is a classic cliché – it contains elements of the truth but misses the whole story by a long shot. As musicians, we've all experienced times when we master a new concept in seconds, and other times when we've been working on the same song for years with seemingly no progress. What accounts for the difference?
If you're anything like me, your practice routine is something you do intuitively. It often involves sitting down with your instrument, playing a few scales, banging around for 20 minutes on a few songs or improvs, maybe working on something specific for 10 minutes in a repetitive manner, and then bowing out. Basically, it's casual, repetitive, and thoughtless.
The problem is that these tendencies are the exact opposite of what we should be doing if we want to see real improvement, according to Dr. Anders Ericsson. And we might be wise to listen. Dr. Ericsson is widely considered one of the foremost thinkers on the subject of "expertise." His research is one of the primary sources that inspired Malcolm Gladwell's now-famous "10,000 Hour Rule" – that it takes 10,000 hours of deliberate practice to be an expert in anything. But that rule, though memorable, is far from the whole story.