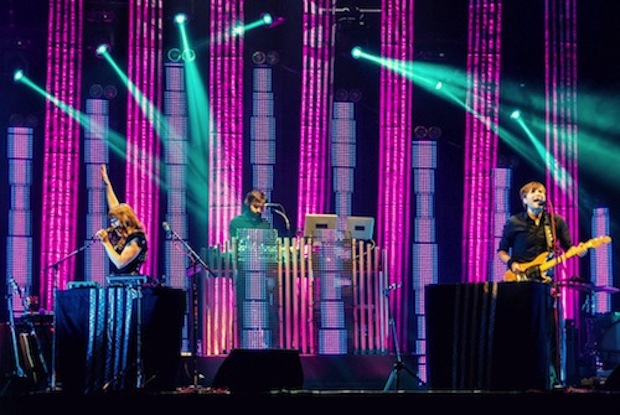 The Postal Service (featuring Ben Gibbard and Jimmy Tamborello) famously created their gold-certified debut via mail. (Photo by Joshua Mellin)
My friend (and frequent collaborator) Janet Simpson sent me a record she recently finished. The project, Timber, is collaboration between her and a Nashville-based songwriter named Will Stewart. Their forthcoming EP (which, by the way, is lovely) came together via email. They would take turns sending songs to each other, giving notes along the way, until they amassed enough material to hit the studio.
When Simpson and Stewart met in Birmingham to make the record, they hadn't really worked out the arrangements – in fact, they had barely ever hung out in person. Instead, they would discuss ideas over coffee and then head back to the studio and start working, playing most everything themselves – guided only by instinct, time constraints, and trust in each other and the songs they wrote.
What I love about Timber's story is how they took what still feels like a futuristic route to collaboration only to create the final product in the most organic of ways. Of course, sending files via email is hardly futuristic – it's practically old school in 2015. In the last few years, collaborating online isn't only easier than ever, but it can be also be incredibly ornate thanks to a variety of apps, websites, and online communities. Still, at the end of the day, no technology can replace the human element so essential to great art. So here are some ways to intersect the two.