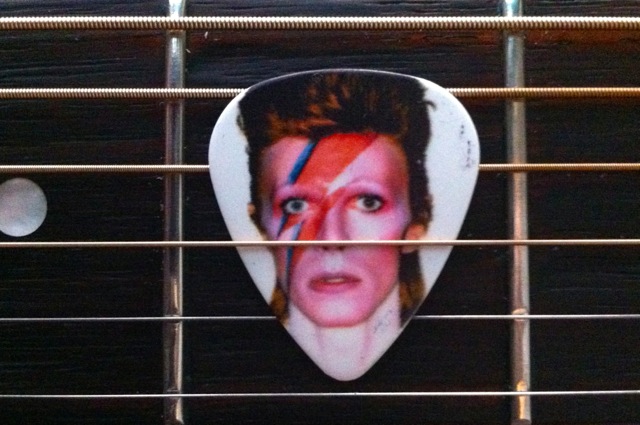 Photo by Jim Kelly
The start of 2016 landed on music fans like a ton of bricks with the unexpected passing of David Bowie on January 10. While Bowie was famous for being a musical shape-shifter, often ch-ch-ch-ch-changing personas and music styles over the years, it was his early '70s glam-rock work, especially The Rise and Fall of Ziggy Stardust and the Spiders from Mars album, that first made him a mega-star.
As the guitarist in the Spiders from Mars band, Mick Ronson's throaty leads and caustic, mind-searing riffs undergirded and punctuated many of the great Bowie songs of that era – "Starman," "Ziggy Stardust," "Suffragette City," "The Jean Genie," and "Panic in Detroit," to name a few.
So you want to get some of that Ziggy Stardust guitar sound? Obviously, the best way to get Ronson's sound is to get some vintage gear like the stuff he used and crank it up. But most of us don't have the dosh for that, so here are some suggestions for how to get that quintessential Ziggy-era Ronson tone without the rock-star budget.