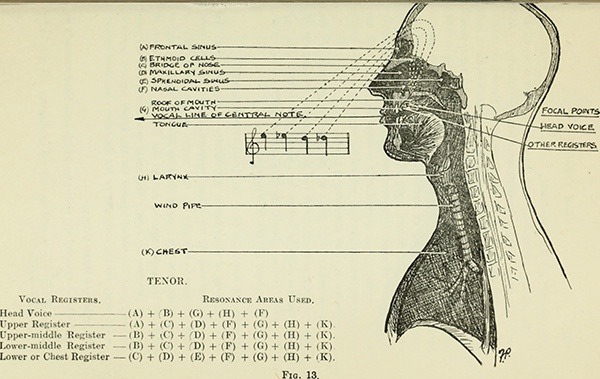 Image via Wikimedia Commons
Take care of your instrument, people. I can't stress that enough. You already know the importance of cultivating the vocal instrument through breathing and proper technique. Today we're going to talk maintenance.
If you think of breathing and vocal technique as the cornerstones of the voice factory, vocal maintenance is the practice that keeps operations running smoothly. This is especially important, because unlike other instruments, your voice is in use around the clock, minus time for sleeping – which I imagine are some pretty odd hours if you're out there chasing the dream. There's no fancy, velvet-lined case in which to send it off to bed between gigs. You can't easily change out the strings, reed, or mouthpiece. So, how do you take care of your voice?