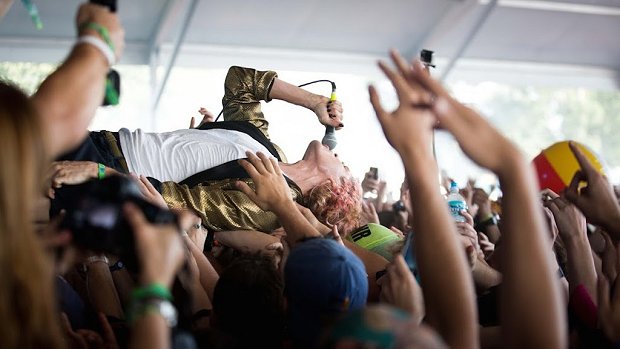 Image via flypaper.soundfly.com
This article originally appeared on Soundfly.
Whether you're belting on Broadway or singing the blues in the shower, there are a few things you can do to combat colds, overcome fatigue, and be the best singer you can be, night in and night out.
In many ways, singers are like athletes, and you should really be treating yourself like an athlete with consistent practice and care. One of my personal favorite voice experts, Dr. Wendy LeBorgne, says, "Singers are like vocal gymnasts who traverse their artistic range with apparent ease and flexibility." She's totally right. The voice is a muscle that relies on training, consistency, and care to perform healthfully.
By some magnificent stroke of luck – or karmic revenge – I always find that I stay in perfect vocal health until half an hour before my important performances, when my beautiful singing voice magically transforms into the croaky throat gargles of a toad. In the face of this grim reality I've experimented with a variety of remedies – doctor prescribed, alternative medicine, old wives' tales, voodoo rituals. Basically, whatever it takes to sing like an angel.
Here are five quick tricks I've compiled that can promote vocal health and cheat the inevitable cold.