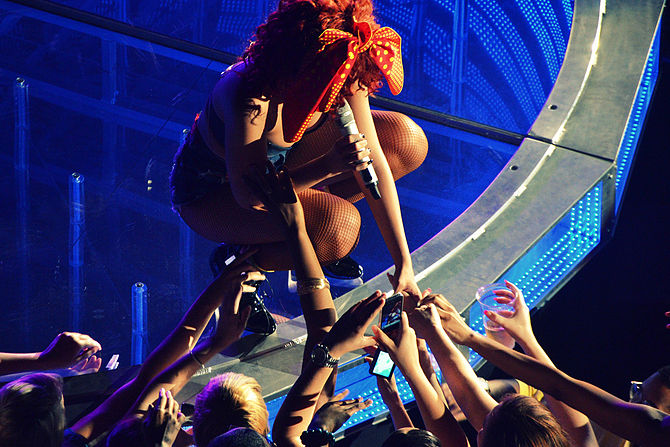 Rihanna is an example of a social media superstar. (Image via forbes.com)
This article originally appeared on Forbes.com.
Editor's note: All of the data included in this article is via research conducted by Next Big Sound.
There is little doubt that Rihanna is the definition of a superstar. Her discography is littered with multiplatinum albums and singles. She has successful worldwide tours under her belt, countless Grammys, AMAs, Brit Awards, and even a nod for The World's 100 Most Influential People from Time magazine in 2012. And her level of celebrity is reflected in a vast online following.
With close to 90 million page likes, Rihanna is one of the most popular artists on Facebook. She counts more than 37 million followers on Twitter, and has surpassed 7 billion total video views on Vevo. But that hasn't always been the case. As artists increase in popularity, so does the size of their social following. In fact, it does so by the rule of proportionate growth, meaning that the more fans you already have, the more fans you will add.