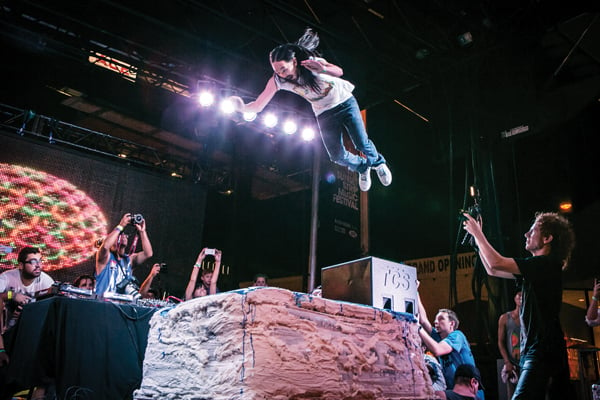 Steve Aoki. (Photo by Jim Donnelly)
This article originally appeared on Performer Magazine.
Recently, at a panel discussion featuring several members of the Boston-area music press, a local musician asked, "What do I need to have in order for local press to cover my band?" One panelist, the editor of a weekly paper, told the crowd that they must have a photo. He said he didn't care if it was just the band standing in front of a brick wall, taken by their friend, as long as there was a photo.
His advice was dangerous, and indie artists should be cautioned against it. If you simply send any old picture to a publication, regardless of the quality, you're wasting a press opportunity. Musicians must face an obvious, if unfortunate, truth: people are visual creatures. If your band photo makes you look second-rate, that is exactly what consumers will think you are. No matter how glowing the review, some number of readers will disregard your band if you look like a bunch of amateurs. When you have an opportunity to be featured in press, it's your responsibility to take advantage of that opportunity by putting your best foot forward. Using a poor-quality photo that doesn't represent the spirit of your band is not making the most of the press you're receiving.