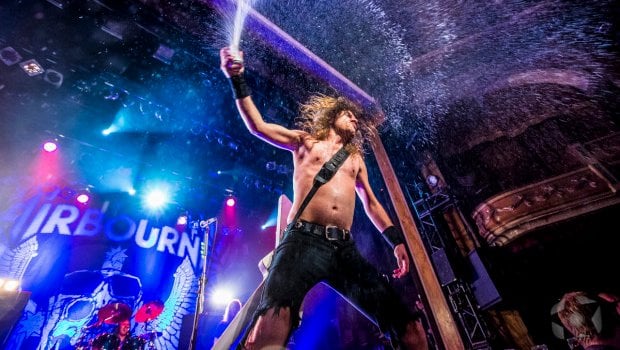 Airbourne. (Photo by Pierre Bourgault)
This article originally appeared on Performer Magazine.
If you ever look directly down while you're performing, you'll often see camera lenses looking right back at you. The folks behind them dart in and out of the crowd, aiming those lenses high and low in search of the perfect shot. Though you're probably more focused on the show itself, have you ever wondered what those photographers are thinking?