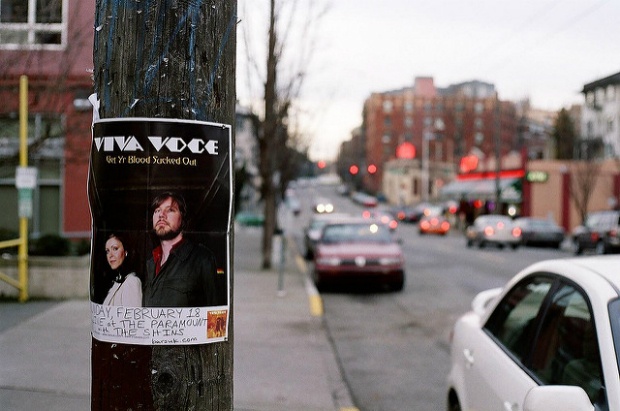 Photo by Chelsea Nesvig via flickr.com; used under Creative Commons
After spending months rehearsing and getting your songs tighter than a sweat-soaked shirt on a metal band's drummer, you've finally landed a decent gig. You're opening for some touring band that's coming through town and you couldn't be more excited. The only problem is that the show's on a Tuesday night, and you just know that in your hometown, it's going to be hard to convince anyone to come out and watch you rock your pants off on a work night. To add to that, you just bought that new amp, so you can't exactly rush out and drop a bunch of money on promotion for the gig. The out-of-town band doesn't have time to promote every individual show. Hell, that's why they asked you to open in the first place.
So how does a cash-strapped musician – and let's face it, that's most of us – get the word out about these gigs? Simply creating a Facebook event and sharing it with all your friends is not enough promotion for any show. I don't care if it's happening at the nearby amphitheater or the summer barbeque for your local block party. You need to do more to get the word out about your gigs. So let's look at a few of the better options.