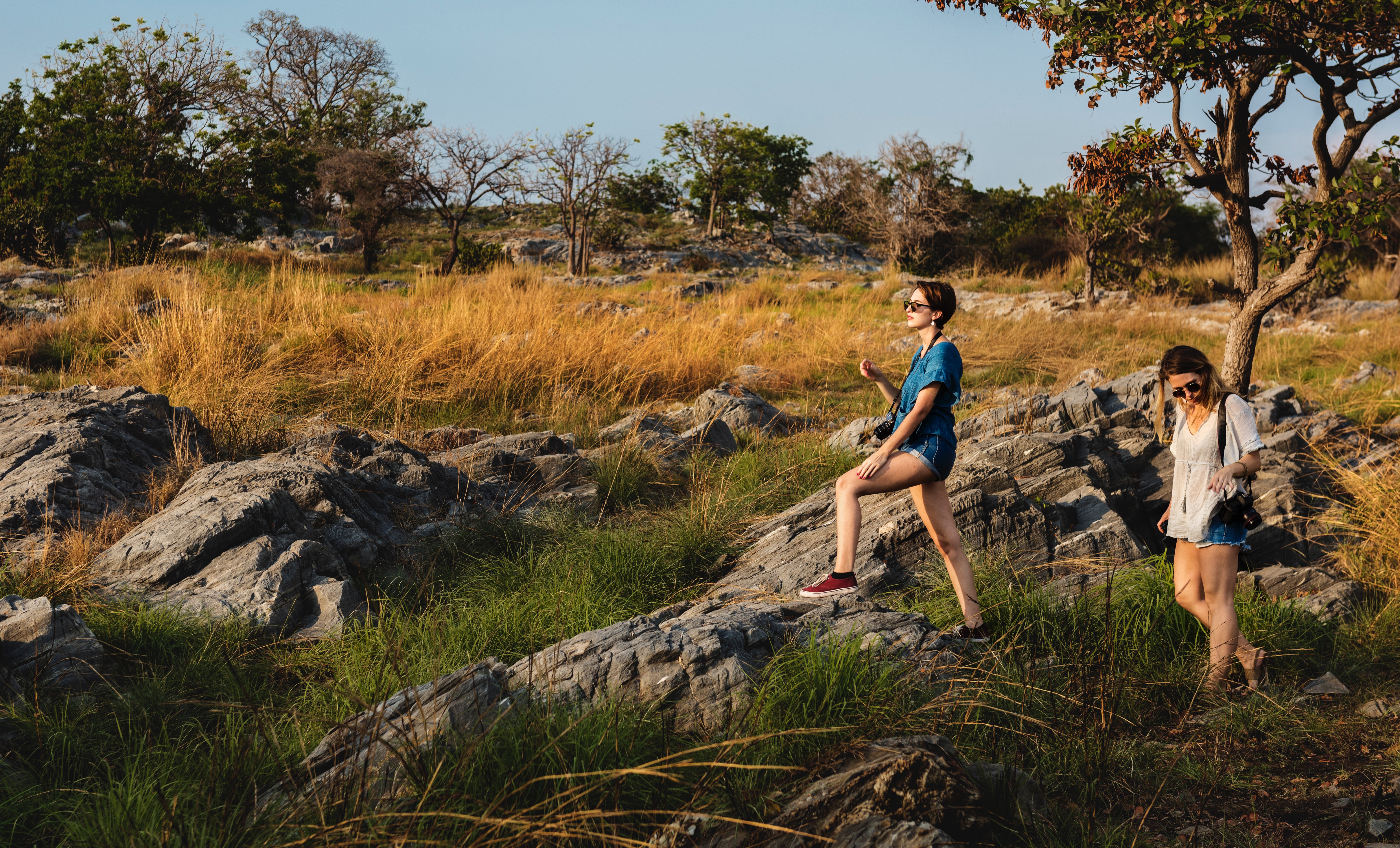 Image via pexels.com)
Being on the road presents a ton of opportunities for artists. There's the whole playing gigs, meeting new fans, and seeing new cities bit, but why not take the opportunity to see something a little different? Something a little quirky that you would never normally come across?
We've put together a list of 10 unexpected, fascinating pieces of the US landscape to check out next time you're on tour. After all, why not use your tour as a bit of a mini vacation if you can swing it?
1. Movie locations (various)
If you're a movie buff, you're going to love this one. There's an entire website dedicated to helping you find the spots where your favorite movies filmed! Check out this site to map out your movie dream tour.
2. The UFO Welcome Center in Bowman, SC
Did you know that South Carolina has booming UFO activity? Neither did I. Built in Jody Pendarvis' backyard, this 42-foot-wide UFO is equipped with a bed, TV, A/C, and indoor plumbing. According to Pendarvis and Wikipedia, "Pendarvis envisioned himself as being an ambassador to aliens and wanted to provide a facility where they could rest after a long journey on UFOs." Gotta love alien hospitality.
3. The Abandoned Town of Bodie, CA
I have a soft spot for abandoned towns. There's just something so fascinating about people just picking up and leaving all their belongings behind. No real explanation, no idea what their lives were like before or after, just abandoned homes that try to tell their story.
There's a lot of abandoned towns for you to check out, especially in the Western half of the US, but Bodie always makes the top of the list. Like many abandoned towns of the era, it was once filled with those following the gold rush, only to find their efforts fruitless. Check out more abandoned towns here.
4. St. Louis City Museum, St. Louis, MO
This place is deceptively amazing. At first you might wonder what makes this any different than your average city/science/history museum. Well, for starters, it has a giant indoor and outdoor adult playground that is unlike anything else I've ever seen. There are several floors inside, all of which contain their own incredible oddities — caves to wander through, five-story and 10-story slides, shoelace machines (I mean why not, right?), and tons of other eccentrics.
On the roof (which is only open in the nicer weather), there's a small Ferris wheel, a slide, and a random school bus that lingers over the edge of the building. It's insane, and if you're passing through St. Louis, it's a definite must visit.
5. Eastern State Penitentiary, Philadelphia, PA
What's cooler than wandering around an abandoned prison that used to house some of the most high-profile, dangerous inmates? Nothing. Eastern State Penitentiary is one of those rare gems that's been preserved and taken care of so that we may all benefit from its history and immense creepiness.
Tours happen daily, but buying tickets ahead of time is encouraged.
6. International Cryptology Museum, Portland, ME
You know it's going to be a good day when you're greeted at the door by Sasquatch himself. The only museum of its kind, this place is a good way to kill some time or escape the heat while on tour, while learning a thing or two about cryptology.
7. Gibson Guitar Factory, Memphis, TN
At just $10 a pop, the Gibson Guitar Factory tour covers everything from binding, neck-fitting, painting, and buffing in an hour-long tour. You're probably safe to just walk in and hop on a tour, as they do them pretty frequently, but you can also buy tickets in advance.
8. Northlandz, Flemington, NJ
If you love model trains or dolls, then you're going to love Northlandz. It's three stories of railroad layout and museum featuring hundreds of trains, bridges (over 400!), and 30-foot-tall mountains. There's also a section of over 200 dolls from across the world, and because this exhibit wouldn't be complete without it, a 94-room dollhouse and 2,000-pipe theater organ. Go crazy.
9. Unclaimed Baggage Center, Scottsboro, AL
You may have seen an article on this one circulating your Facebook recently. If you've ever wondered where all the unclaimed baggage from airlines goes, the answer is here. Basically, this place is a giant thrift shop but cooler. Rumor has it if you get there early and know what you're looking for, you can score designer items for a fraction of the cost.
10. Idaho Potato Farm, Blackfoot, ID
With the slogan "free taters for out-of-staters," you know you're in for a treat. Devoted entirely to America's favorite food (you know it is), rumor has it this museum was actually pretty controversial in the community, with locals (rightfully) questioning if anyone would actually travel to Idaho to visit a potato museum.
I'm pretty sure the answer to that is "no." but if you happen to be passing through, I think it's well worth the stop. I mean it does have the world's largest potato crisp, and how do you beat that?
Do you have any quirky tour-route must-sees? Let us know in the comments!
Angela Mastrogiacomo is the founder and CEO of Muddy Paw PR, where her artists have seen placement on Alternative Press, Noisey, Substream, and more. She's also the owner of music blog Infectious Magazine.. She loves baked goods, a good book, and hanging with her dog Sawyer.