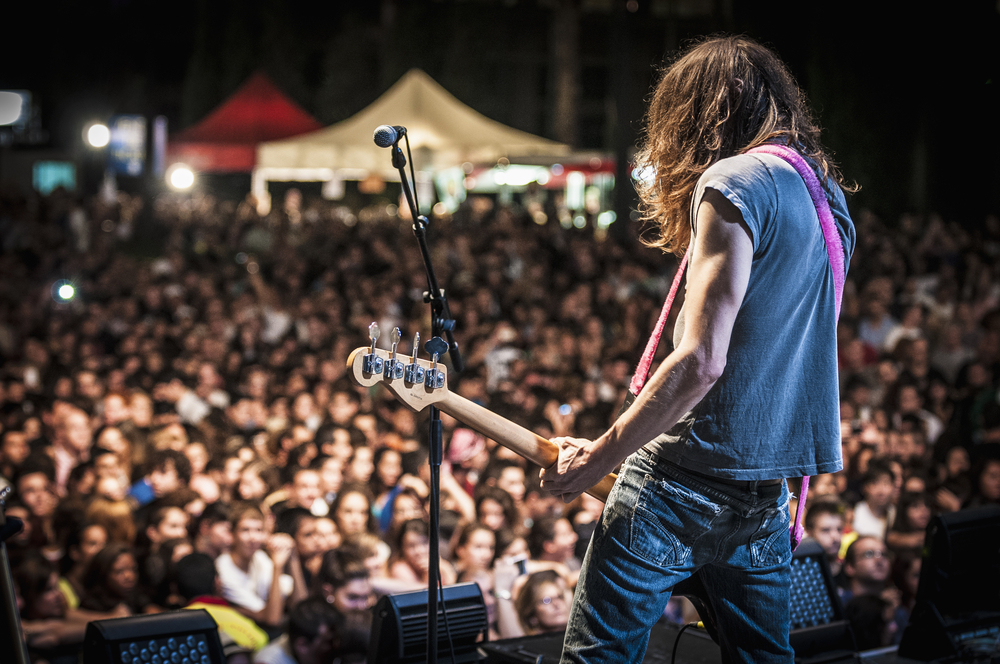 Photo by Anibel Trejo via Shutterstock
You've pictured it a million times. The roar of the crowd as you take the stage. The feeling of looking out at a sea of people, eager eyes, hands in the air. The first chords echoing through the festival. That overwhelming feeling of being on top of the world.
It's kind of incredible isn't it?
For many, playing the festival circuit can be a gateway to so many future opportunities. Beyond the incredible feeling of taking the stage to hundreds or thousands of eager fans, it can lead to more (and larger) bookings, new team members (like management), and of course it doesn't hurt if you're looking at signing to a label down the line.
But when it comes to actually making the connection and securing your spot, how does it work? We've put together a guide to getting booked at major festivals complete with advice from our in-house experts about giving yourself the best chance for success. Read on!