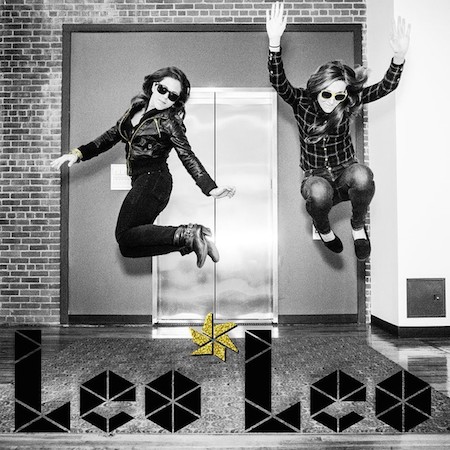 Leo*Leo (above) and The Dejas (below) will be playing the Animal Rescue League Benefit Concert this Saturday.

It's not every day that a band celebrates their upcoming tour and Pandora radio rotation by donating funds to a local organization. Boston-based duo Leo*Leo, aka long-time friends Sarah Hope and Vanessa Wheeler, are making big moves in the "nova rock" (bossa nova-inspired rock 'n' roll) world, and are about to embark on a tour with Boston's own Chadwick Stokes of Dispatch/State Radio.
This Saturday, November 29, they're headlining the Animal Rescue League Benefit Concert at The Midway Cafe in Jamaica Plain, Boston. "Now that our music has been chosen for Pandora, we wanted to do something for the ARL – because that's where our band bird, Meegs, was adopted from," says Wheeler.