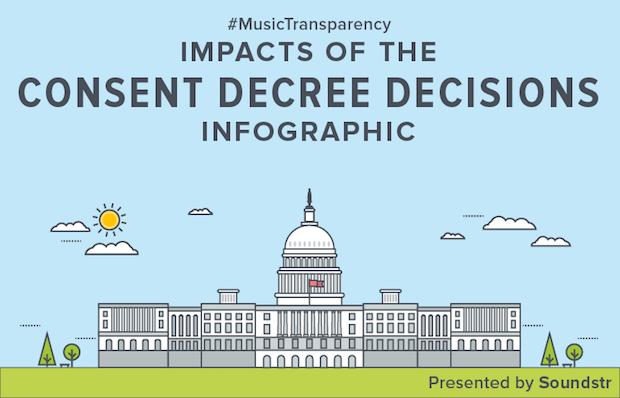 Image via soundstr.com
This infographic originally appeared on Soundstr.
If you follow the news in the music industry, you might have been hearing about the consent decree lately. Even if you aren't exactly sure what it means, you may have been able to gather that the revisions made on the consent decree will greatly impact songwriters. There are some songwriters who are starting to sweat, and you may be as well.
If you're wondering what exactly the consent decree is... well, there's a lot to it. Its purpose is essentially to regulate how ASCAP and BMI operate and prevent the development of a monopoly in the industry. ASCAP and BMI are nonprofit companies, and the consent decree binds them to this agreement. However, there are other for-profit companies, SESAC and GMR, that aren't bound.