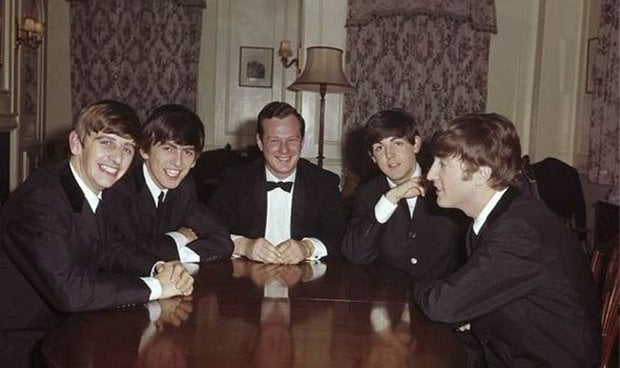 The Beatles with their manager, Brian Epstein. (Image via express.co.uk)
Great managers are hard to find – especially when you consider that it's one of the few professions where no experience or license is required to negotiate contracts and collect money on behalf of someone who is not under their guardianship. While there's a body that governs managers on the film side of entertainment, there are no such organizations in the music business to set standards for best practices among managers, which is why so many artists and bands are likely to experience a bad management situation at some point in their careers.
The good news is that there are some good managers who really care about their artists, and are willing to wear a number of different hats to ensure success is attained. As a former manager/damage control agent, I can tell you that it's not a glamorous job to juggle the various personalities of creative artists. Here are some of the tough, but necessary, intangible roles that a music manager may have to fill. Hopefully by the time you finish reading this piece, you'll understand a little more why great managers are hard to find.