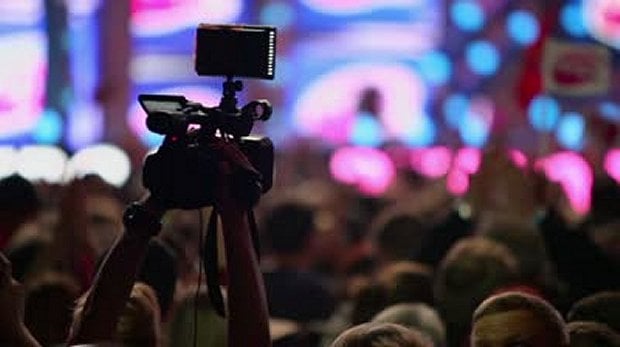 Image via dreamstime.com
This article originally appeared on Performer Magazine.
Since the launch of YouTube in 2005, music fans the world over have been witness to the online proliferation of what I like to call the "Crappy Cell Phone YouTube Concert Moment Video" (CCYTCMV), that now ubiquitous shaky, pixilated blur with overblown, distorted sound that cries out to the world "I was there!" People seem to love creating their own mini-memento of their concert experience, and after first being annoyed by the endless series of poor-quality videos on YouTube, I've come to appreciate the folk-art that is the CCYTCMCV. Something in the act of bothering to post that little grainy nugget with often indecipherable sound speaks of a desire to be a part of something larger, to be involved in a community, to share, and to create… or maybe people were just high, I dunno. Either way, the CCYTCMCV is now a part of the sea in which the modern music fan swims.