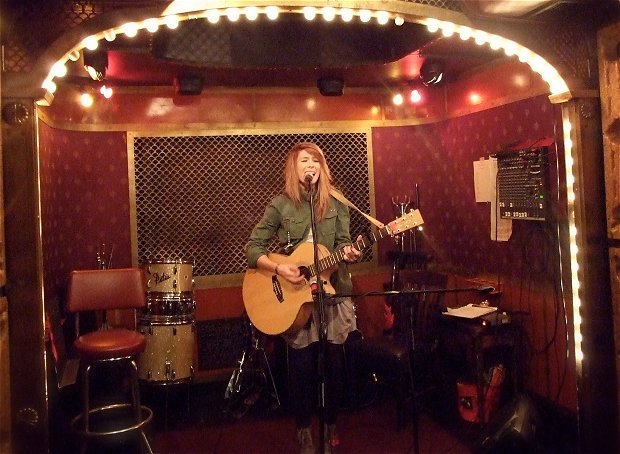 Open mic night at Pete's Candy Store. (Image via naomihohagan.wordpress.com)
Any beginner musician knows that booking shows can be extremely tough. Venues want to schedule acts with a following so they'll sell tickets, but one of the best ways to build a fanbase in the first place is to play live. It's a conundrum that all musicians have faced, and unfortunately, there's no easy way around it.
One thing that can help solve this issue is playing open mic nights. They allow almost anybody to perform, and if you're trying to make it in New York City, you're in luck, as there are plenty of options to get up on stage. Some cost money, some are at less-than-perfect times, but if you're serious about putting your music in front of as many people as possible, you may want to consider these opportunities.