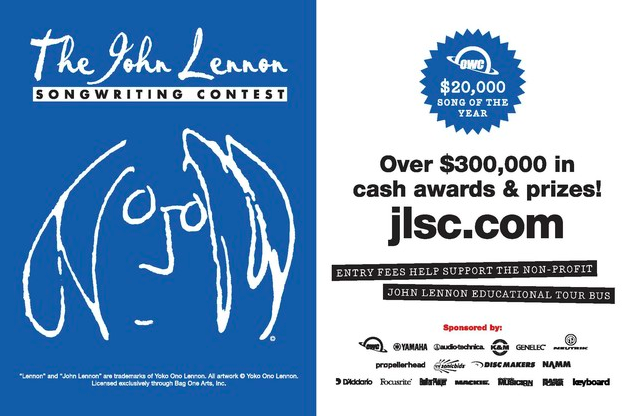 Image via Sonicbids
Fair warning: this week's Gig Roundup doesn't include any traditional gigs. Instead, we've handpicked some of the best shots for Sonicbids artists to market their music through avenues like TV, Licensing and Songwriting Contests. With past Sonicbids Grand Prize Winners including Megan Trainor and a judges committee consisting of George Clinton, Natasha Bedingfield, 311, Switchfoot, Flea of the Red Hot Chili Peppers, Jimmy Cliff, Sheila E., Bob Weir, Bootsy Collins and American Authors, The John Lennon Songwriting Contest (JLSC) is an unconventional star-power machine. Read on for more info on this and two other opportunities to launch your career into the stratosphere.
An international songwriting contest that emerged in 1997, JLSC will award over $300,000 in cash and prizes for a total of 72 Finalists, 24 Grand Prize Winners, 12 Lennon Award Winners, and 1 OWC $20,000 Song of the Year. With entry fees supporting The Lennon Bus non-profit, you can feel great about submitting your original song in any of 12 categories.
Deadline to apply: December 15, 2018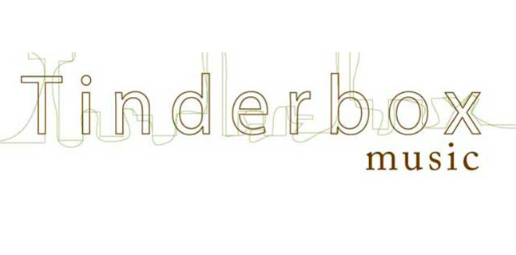 Image via Sonicbids
One Sonicbids artist will be selected to have their music played on The Discovery Network and in NASCAR Productions. An opportunity through Tinderbox Music, a Minneapolis based boutique promotions firm, Sonicbids artists will receive royalties for their music and gain the exposure that comes with having their music on TV. With former artists including Ingrid Michaelson and Imagine Dragons, Tinderbox has placed 1,000+ songs in the past seven years on shows such as Grey's Anatomy, Chuck, The O.C., The Real World, The Hills, and Keeping Up With The Kardashians.
Deadline to apply: November 30, 2018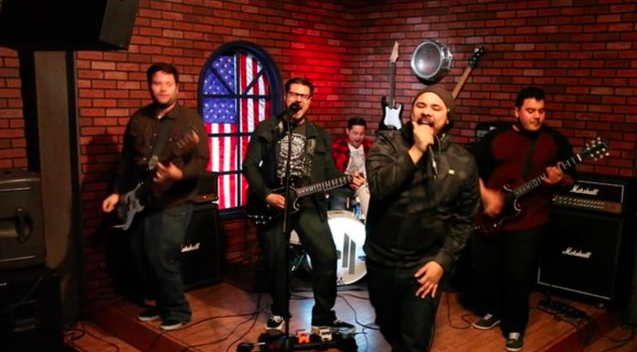 Image via Sonicbids
Recorded in San Bernardino, California, MUSICOLOGY shoots live performance videos that air on PBS every Wednesday at 8pm. Seeking all genres for an act every Monday and Tuesday for this fall, this is a great way to get involved in a progressive music scene and be seen on a major television program.
Deadline to apply: December 2, 2018
For even more opportunities, browse all of our open gigs now accepting entries from Sonicbids artists!