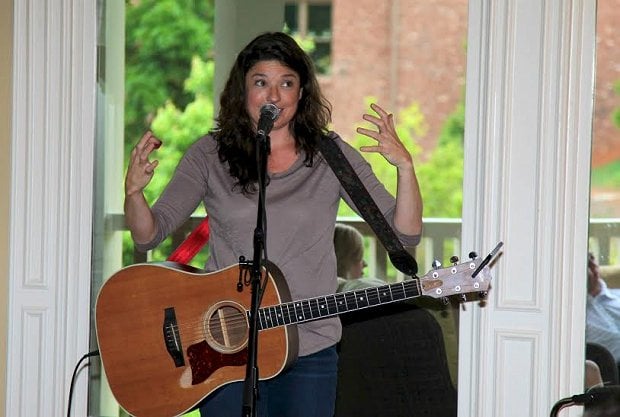 Jennifer Daniels performing at a house concert. (Photo courtesy of Jennifer Daniels)
Every singer/songwriter or acoustic act who's played out enough knows the drill. You show up to a gig where you must perform underneath a TV showing the big game or in a coffeehouse with the erratic, nerve-jarring grinding and screeching of the espresso machine, or maybe in a bar with the incessant cackling of people doing shots five feet away from where you're performing, oblivious to your presence. And all this for very little pay, usually. House concerts are the antidote to such maddening scenarios.
If you don't know about house concerts yet, you're missing out on a network of potential fans and hosts who want to listen and pay you decent money for the privilege. Some acts have even taken to making house-concert-only tours, often doing better than they would playing the regular club and festival circuit.