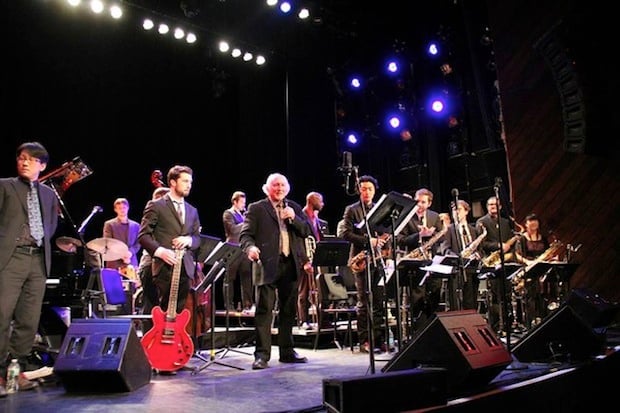 Perform at the A3E Conference

Trying to find gigs for your band? We've got lots of Sonicbids promoters who want you to perform! Check out our top opportunities this week, and then submit your EPK to anything that sounds like a good fit for you.
In Your Face Records Compilation
Internet-based label In Your Face Records is reserving six slots for Sonicbids artists' tracks on its compilation album, which will represent the best of the best in independent music. Artists will be compensated, and the compilation will be promoted to both internet and terrestrial radio, online music publications, blogs, music directories, and podcasts. It will also be distributed to all popular download and streaming sites such as iTunes, Amazon, Spotify, and on the In Your Face Records website.
Application fee: FREE | Deadline: September 2, 2014
Play the AMERICAN TRASH Launch Event
Green Communications Initiative is launching AMERICAN TRASH, which will call attention to trash pollution through repurposing trash for artistic use and fashion attire. They have three slots for Sonicbids bands to play the official launch event in Santa Monica at the EarthWE @ Bergamot Station art gallery, an elegant 350-cap exhibition hall.
Application fee: FREE | Deadline: September 4, 2014
Electric City Music Conference
This October, Electric City Music Conference will hit 15 venues throughout Scranton, Pennsylvania, and they're looking for 10 Sonicbids acts to perform. Music industry professionals from across the country will converge to take part in panels and scout talent. Label execs, booking agents, managers, members of the press, and representatives from the Grammys will be in attendance for educational presentations and meet-and-greets.
Application fee: $10 | Deadline: September 5, 2014
HipHopGrindersTV Song Battle
Online radio station HipHopGrindersTV (HHGTV) is looking for independent hip-hop artists from around the world to compete for the chance to win their Hall of Fame prize package. Selected artists will compete in head-to-head song battles, and if you win the battles for five weeks straight, you'll receive three months of free online radio play, a spot on the Grinders Season Mixtape, and a photo shoot by PurpleVizionProfessionals (if you reside in Dallas-Fort Worth).
Application fee: FREE | Deadline: September 8, 2014
John Lennon Songwriting Contest Presents Live @ A3E Conference
The John Lennon Songwriting Contest and A3E have teamed up to offer a performance slot for one lucky artist at this year's A3E Conference, a special event for performing songwriters and composers who utilize new technology. The selected artist will be featured during a performance at the Berklee Performance Center, where approximately 1,200 guests are scheduled to attend. Plus, all submissions will automatically be entered in JLSC Session II and will be considered for over $300,000 in cash and prizes!
Application fee: $30 | Deadline: September 13, 2014