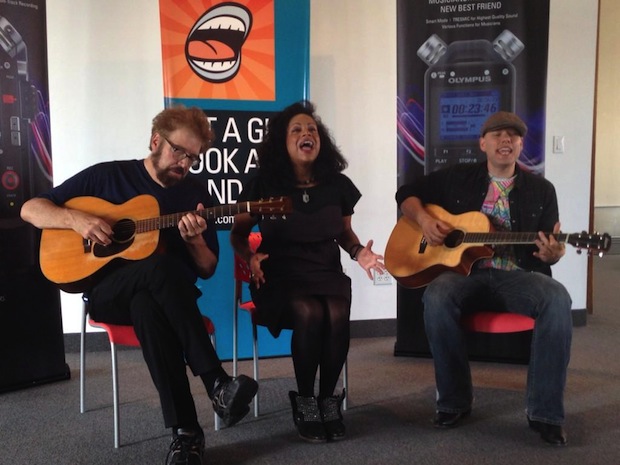 If bluesy, powerhouse vocals get you every time, you're going to fall head over heels in love with Dwight & Nicole's flawless performance of "Johnny Gets High" at their Sonicbids Office Gig in Boston.
The duo possesses the rare combination of polished musical chops and the kind of raw, inspiring passion that gives chills to everyone who's lucky enough to watch them perform.
"The songs are inspired by our love together and trying to look at the world's bright side," says Dwight. "It's not about the bright lights/big-city lights. It's about the inner light," adds Nicole.
They released their sophomore album, Shine On, earlier this year, which draws from folk, blues, pop, jazz, gospel, and reggae influences. Having shared the stage with iconic artists such as BB King, Buddy Guy, Mavis Staples, Norah Jones, and The Avett Brothers, Dwight & Nicole are poised to make their mark in the music industry.
Watch Dwight & Nicole perform "Johnny Gets High" at the Sonicbids headquarters in Boston, presented by Olympus Audio: