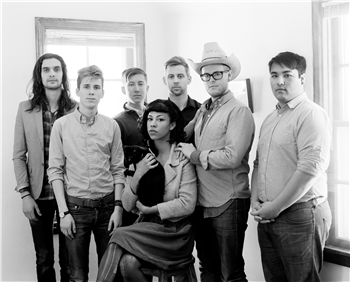 Meet soulful, super friendly Sonicbids band: PHOX. The sextet has been on a whirlwind North American tour and will soon be taking their infectious brand of indie folk across the pond to perform at Liverpool Sound City and The Great Escape. But before they do, we were lucky enough to get an intimate serenade here at Sonicbids HQ. Watch them perform their new single "Slow Motion," and we dare you not to fall in love with these Midwestern popsters.
"The office and staff and experience at Sonicbids was as fun and cool as they told us it would be," PHOX said. "It was a great group of people and music lovers. Thank you for having us and see you in Boston again soon!"
Like what you see? Check out PHOX on tour this summer at Shaky Knees Festival, Newport Folk Festival, and more. You can also pre-order their self-titled album or pick it up on June 24th.