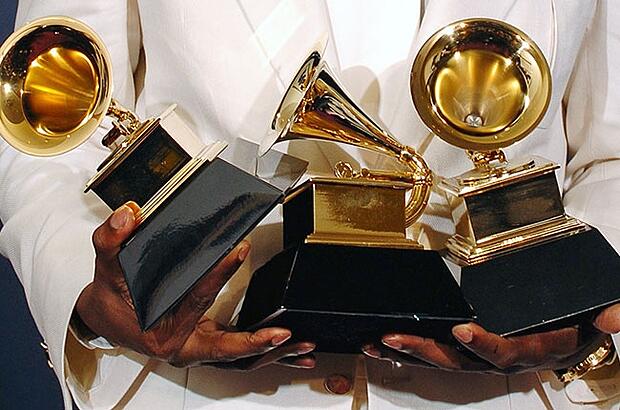 Image via billboard.com
Music's biggest night is this Sunday, and the Grammy nominees list is a who's who of artists who shaped 2014 with their lyrics and beats. Many, like Taylor Swift and Beyoncé, are past winners, looking to add another trophy to their mantels, while newcomers such as Sam Smith and Haim look to stake their claim to an award or two.
But who are the top dogs of the Grammys, the folks who always seem to rack up the accolades? Check out the stats on the most lauded recipients – some of them may surprise you! Sir Georg Solti, an orchestral and operatic conductor, leads the pack with a total of 31 Grammy awards won for recordings of works as diverse as Bach, Bartók, and Wagner.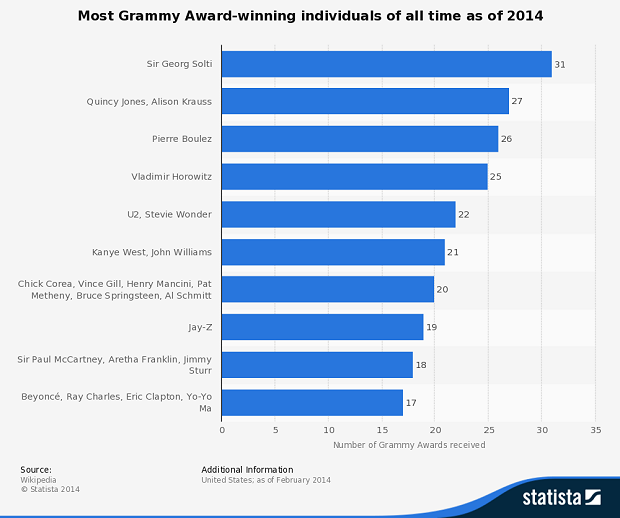 Image via statista.com
Who do you think deserves to take home a Grammy this year? Did one of your favorite artists get snubbed? Let us know in the comments!