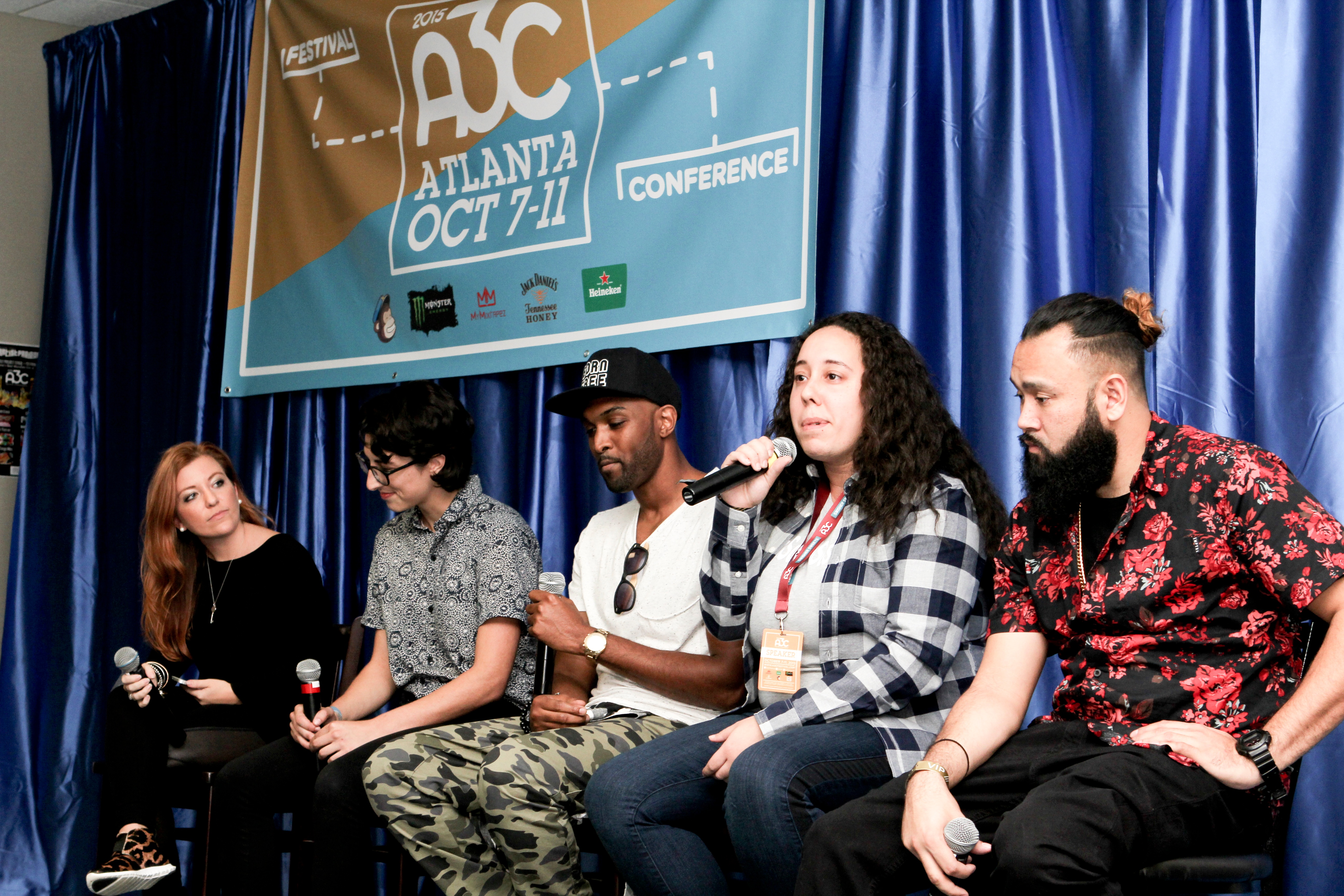 From L-R: Kaylee Bugg, Ari Fouriezos (Sorry Mom! Productions and The EARL), Shaun Burton (Jane Music Group), Brianna DeMayo (Philly Sound Sessions), and Mike Sic (Savage Fam Productions). (Photo by Lek Bouthsarath)
In a competitive industry like the music business, performance is a big part of what makes an artist an artist. Musicians are constantly trying to revamp their presentation, performance styles, and make themselves better, no matter what it takes.
At the 2015 A3C Hip Hop Festival & Conference (submissions for the 2016 fest are open now and are FREE through July 31!), Sonicbids hosted a panel moderated by Customer Success Marketing Coordinator Kaylee Bugg, who, prior to Sonicbids, was a talent buyer and venue manager for The Red Room in Boston, MA. Joining her were four industry experts who have seen it all: Ari Fouriezos, a talent buyer for The Earl Atlanta; Mike Larson (Micxsic), a talent buyer for Apache Café; Shaun Burton, a manager at Janemusic; and Brianna Demayo, a promoter for Philly Sound Sessions. Each speaker was brutally honest with the dos and don'ts when it comes to being a successful performing artist. Here are their top insights.