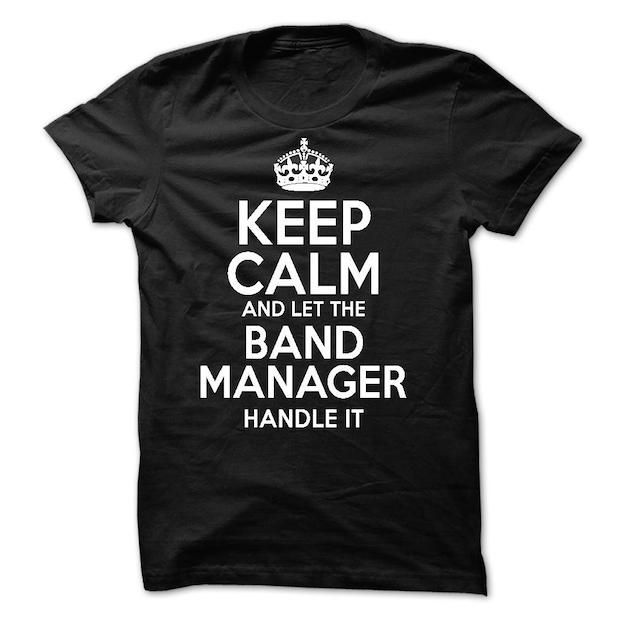 Image via cheapshirtsonline.blogspot.com
When you have a solid foundation in place and you know you're ready to take your career to the next level, you'll come to the realization that you can't do everything on your own. But with the music industry filled with opportunists who are only trying to take your money, or be the face of your brand for the sake of their own popularity, it may seem like an impossible task to find someone trustworthy enough to hold the reigns on the business aspects of your career.
You need to navigate around these types of unsavory managers, and one of the best ways to do that is to know exactly what you are looking for. If you meet with a potential manager who possesses all four of the following qualities, chances are good that he or she will be a great aid in taking your music career to new heights.
1. Great communicator
Hiring a manager is, in essence, selecting someone to represent you in all facets of your career, and you need a person who will be able to effectively communicate on your behalf, ensuring your music reaches as many ears as possible. In the world of artist management, being a great communicator is the trait that comes before all else. This includes everything from crafting professional emails to social media to in-person networking at shows or other industry events.
The music industry becomes more crowded on a daily basis, and every aspect of a detailed plan to stand out involves some form of communication. When meeting with potential candidates, pay close attention to how they answer your questions in terms of articulation, likeability, and confidence. If a person's communication style impresses you throughout the interview process, that's a solid indicator that he or she has the ability to consistently get your message out to the right people with your best interests in mind.
2. Business savvy
The next quality you should look for in an artist manager is a high level of business acumen. A college education in management or marketing isn't a necessity, but someone who is well versed in marketing principles (especially digital) will be properly equipped to handle the business aspects of your career. Having a person on board who is capable of executing your career plans, advising you on financial decisions, and knowing which business opportunities to accept and which to pass on will become an invaluable asset.
[Are You Getting Paid What You Deserve for Live Shows? Consider These 4 Factors]
3. Consistently involved, but not a control freak
This may be the most underrated of qualities, and the hardest to spot when first meeting a potential manager.
When it comes to marketing, social media, live show opportunities, and all general business inquiries, your manager should be fully aware of all the details on a daily basis. However, this does not mean that your manager should be steering the direction of your music. Input on how your new single should be released is a very different thing from your manager hovering over your shoulder while you're tracking it in the studio.
You should be trusted to work hard at your craft, just as you should have trust in your manager to work together on achieving your career goals. A control-freak manager is the last thing you want, so be sure to gauge the personality type and work style of potential candidates. Try to get a sense of whether they have a laid-back style, but also a motivated work ethic that will get the job done.
4. Insanely passionate about your music
It's vital that the manager you decide on has an authentic appreciation for you, and believes in your artistic talent as well as your ability to continuously improve. Passion is something that cannot be faked, and it is the love for the music that will carry you and your team through adversity and give you the strength to overcome obstacles.
All managers would like to be paid for their services, but sometimes that isn't realistic when just starting out on the independent grind. Be wary of people who seem to put their own financial gains before their passion for your music on their priority list; that's a red flag they're searching for a short-term payday as opposed to building up to long-term success with you.
Communication and business intellect will only go as far as the work ethic and passion of the person who possesses them. With this in mind, be sure to ask potential managers not just why you should have faith in them, but why they have faith in you.
Eric Bernsen is a marketing/public relations professional and music journalist who specializes in the genre of hip-hop. You can find more of his work at HITPmusic.com (where he is an editor/writer) as well as HipHop-N-More.com, where he contributes album reviews. Follow Eric on Twitter @ebernsen.