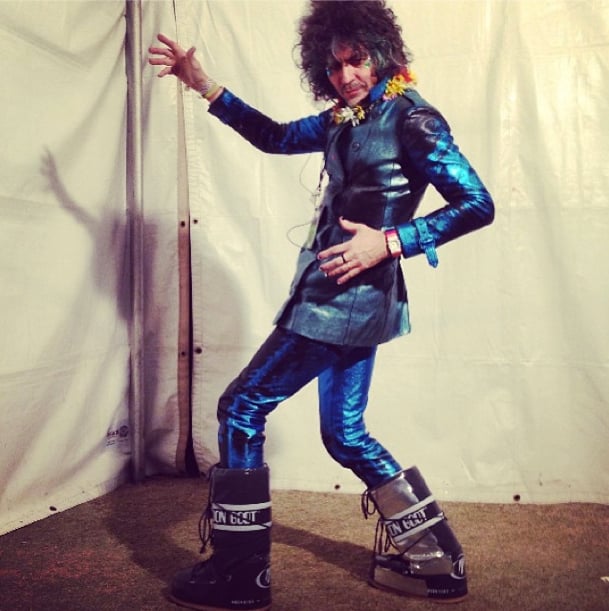 [Source: Instagram / waynewontpostpicsofnakedwomen]

So we've already told you that this year Sonicbids and Bonnaroo are offering two performance slots open to all artists, and that two mega-high-profile curators will be choosing them.

Now we're super pumped to announce that these mystery curators are none other than the music industry institution Billboard and the iconic Wayne Coyne -- music innovator, psych-rock-sage and frontman of the Flaming Lips!

You have until 11:59pm ET Friday, April 25th apply!

Besides unassailable radness of being hand-picked by Coyne and Billboard, here's what chosen artists will receive:

• Sharing a bill with an epic Bonnaroo lineup that includes legendary acts like Elton John, Nick Cave & the Bad Seeds, Neutral Milk Hotel, Kanye West, Skrillex, Lauryn Hill, Vampire Weekend, Janelle Monáe, Phosphorescent, Washed Out… and many, many others!
• $1,000 in compensation
• The chance to perform in front of 90,000 people
• 2 VIP tickets to the festival
• A full-page bio on the official Bonnaroo website
• A full-page spread in Billboard Magazine
• The chance to participate in more Bonnaroo-related press opportunities

And believe it or not, it gets better:

Even if you're not selected, all applicants are automatically entered to win two VIP tickets to the Festival AND net proceeds from the $10 application fee will be donated directly to the Bonnaroo Works Fund, a non-profit that supports regional and national organizations with the mission of making communities healthy in areas of the arts, education and environmental sustainability.

Artists worldwide are invited to toss their hat into the ring, just create an account or snazz up your existing one and send us your submission. Wayne and Billboard are waiting to hear from you!