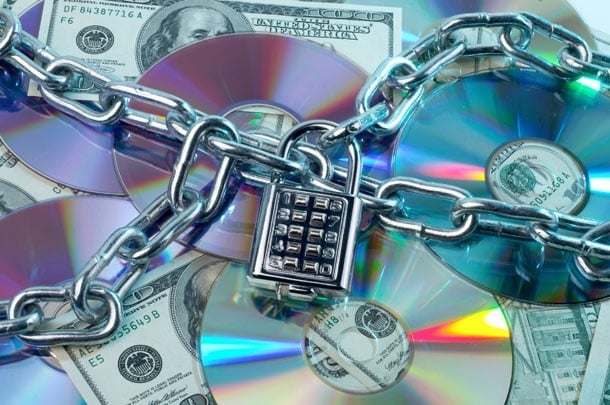 Image via lawcommentator.com
In many circumstances, musicians and producers find themselves needing to contact the copyright owners of a particular song or recording for permission to use music for something not covered by the standard licenses available through ASCAP, SESAC, BMI, or the Harry Fox Agency. Activities such as sampling and using music in a video make it necessary to contact and request licenses from the copyright owners of the songs and/or recordings. But although we're often familiar with the artists who performed the songs, information about the copyright owners/administrators can be less readily available. Here are some research resources to help you find out who owns those copyrights.
Need-to-know info before you get started
Every recording has two individual copyrights. In many cases, you'll need to contact the both the copyright owner of the musical composition and the copyright owner of the specific recording you're using.
Many songwriters have agreements with publishers who either administer licensing or take ownership of the songs, so for many musical compositions, you'll be contacting a publisher.
Copyrights for recordings are often owned or administered by record labels, although in some cases, artists may have retained or regained ownership of their recordings. For many sound recordings, you'll probably need to contact record labels or artists/managers.
Copyright research tools
If you want to find out who owns a copyright, try these online resources:
Contacting copyright owners
If you're able to find the name of the publisher or record company you need to contact, you should be able to find their address, email, and/or phone number online through a quick Google search. Publisher contact information can also be found in ASCAP's ACE Database. Be aware that copyright ownership and administration can change hands, so you may need to contact several companies before finding the one that can consider your licensing request.
Still can't find the copyright owners?
If you're unable to find the actual copyright owner/administrator for a song or recording you wish to use, consider paying for research. There are companies that employ experts at tracking down copyright owners not easily found through one of the above methods. Being rejected or unsuccessful at tracking down a copyright owner does not give you the legal right to use their music without a license, so make sure to do your homework and have a backup plan in case licensing does not work out. As always, consult an attorney specializing in the music/entertainment business before signing any licenses or other contracts.
Learn more about copyright:
Jamie Davis-Ponce is a professional musician and graduate of Northeastern University's Master of Music Industry Leadership program with a concentration in entrepreneurship. She has been a music lecturer at Ithaca College, and is deeply involved in Boston-area arts and music organizations, having worked with ArtsBoston and held internships at Handel & Haydn Society and Boston Symphony Orchestra. Jamie is currently an administrator in the Professional Performance Division at Berklee College of Music. You can view more of her writing on her blog on Music, Business, and Creativity.