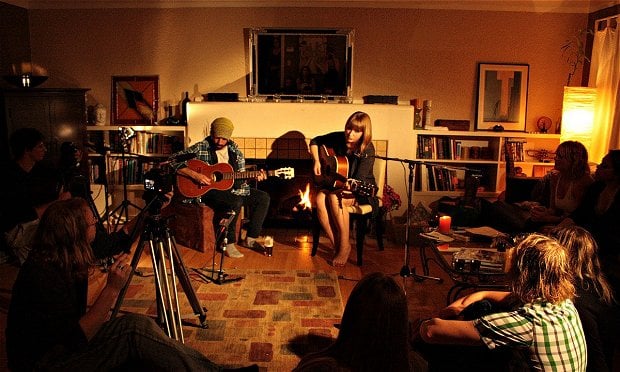 This article originally appeared on Performer Magazine.
I'm a singer/songwriter from Los Angeles, and on my summer tour in 2013, I made $25,000 in two months without stepping foot in a bar, club, theater, fair, or festival. This summer, I'm on a 60-show North American tour, and every show is taking place in the living room or backyard of one of my fans.
Not only are house concerts the most enjoyable kind of touring I've ever done, they're also the most lucrative. And, most importantly, making it happen didn't require permission from any of the traditional music industry gatekeepers.