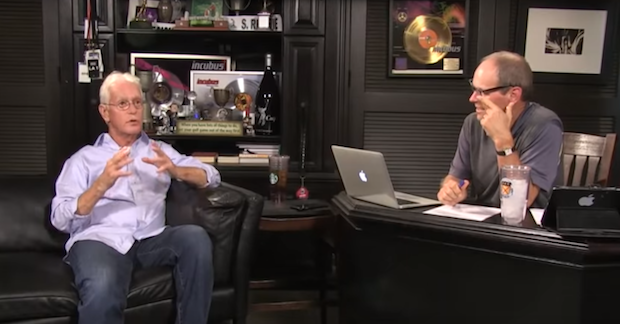 Image via youtube.com
Ever wonder what a concert promoter actually does... like, for real? Brian Murphy, a veteran promoter who's currently the president of Goldenvoice West, explains how vastly the job description has changed since he first got into the music business. Check out the clip below from Renman Live, and if you have about an hour to spare, you can watch the full episode here.
Next up:
Over the last 36 years, Renman Music & Business mastermind, Steve "Renman" Rennie, has become one of the most successful and respected professionals in today's music business. He has amassed a broad swath of experience as a concert promoter (Senior VP of Avalon Attractions, now Live Nation, 1984-1990), record company executive (Senior VP of GM Epic Records, 1994-1998), internet entrepreneur (ArtistDirect, 1998-2000) and artist manager (Incubus, 1998-2014). Now, he is dedicating himself to mentoring this next generation of artists and music pros who will shape the music industry of the future.
Steve Rennie founded Renman Music & Business in 2012, an online education portal for the music industry featuring a YouTube channel with over 500 video clips with tips from industry pros, a web show, "Renman Live," which has livestreamed over 100 episodes so far, and more. Earlier this year, Rennie launched Renman U, an online course designed to be "an insider's guide to today's music business." Course lessons are based on Rennie's 36+ years of experience at the highest levels in the business, and include quizzes, written exams, and more.