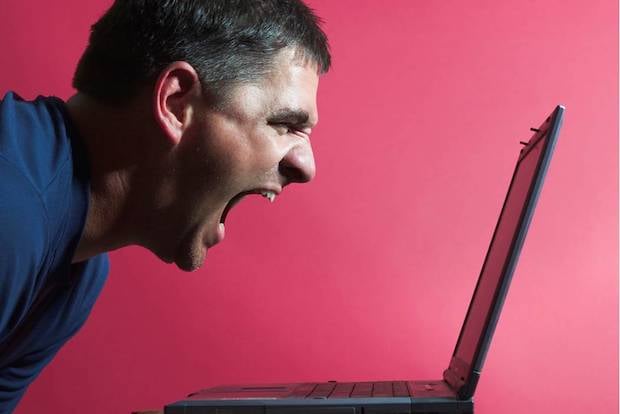 Imagine this scenario: You've just submitted your EPK for an amazing gig. After reviewing your submission, it turns out that the promoter loves your music and reaches out to book you for the show.
Sweet – you've officially scored the gig, so nothing can stop you now, right? Wrong.
Even after the gig has already been booked, there are still some huge mistakes you can make to turn off promoters, resulting in them never wanting to work with you again – or worse, not giving you the gig after all. We've heard so many stories from promoters about the biggest mistakes bands make during the booking process, so we've gathered the top 10 worst offenders to make sure that you don't lose that once-in-a-lifetime opportunity.
1. Making unrealistic demands
"How do bands blow it when they've got everything going for them? Out-sized demands would probably be snag number one – namely, high guarantees. Guarantees are offered to artists who have promoted shows well in the past and have proven to the venue that they can draw well. Artists can avoid this by stating past regional ticketing history. Promoters will double-check and offer guarantees when they feel like it is to a mutual benefit to the room and the band." – David Virr, talent buyer at TT the Bears
2. Forgetting to provide your phone number
"One common mistake is not including a phone number. Sometimes opportunities like music placements, a gig, or an interview at a radio station present themselves, and email and social media don't yield either a fast response or a detailed enough one to have us assist. If just for text messaging alone, phone numbers are important." – Jon Delange, owner of Tinderbox Music
3. Signing the agreement without thoroughly reading it
"The biggest mistake that I get with artists is not reading the agreement. I'm always more than happy to answer any and all questions regarding the gig. That's what I am paid to do. However, when the agreement I send is filled out, returned, and then followed with questions that are addressed in the agreement, that can be an indication of how the artist will conduct himself during the show. We work really hard to make sure our shows move smoothly, so that's really the only reason I would have for pulling an artist from the gig." – Daniel Lee, booking consultant for 8th Note Entertainment
4. Not understanding your value
"The biggest mistake I think an artist can make here is assuming that since I am looking to add them to my lineup, that I'm going to pay them beyond what their value is. Most artists should be looking at shows with built-in crowds as ways to build a fanbase in person (which is very different than internet fans). Understand your value, and be comfortable growing at your own pace. Don't look for big paydays, if it's going to potentially burn a bridge with a promoter or venue." – Jimmy Cantillon, president of the High School Nation Tour
5. Having an us vs. them mentality
"A band should never be combative. One of the worst things a band can do is violate the sense of partnership between a promoter and an artist. Be cooperative and willing to go with the flow. There may be times where you'll have to advocate for yourself, but don't cross the line into being obnoxious." – Dawson Ludwig, general manager of Noise Pop Industries
6. Lack of preparation
"A band should be prepared for any situation a promoter asks for. Have the stage plot and input list in a PDF, in a Word document, and available for download as a link on your website. Have a press-quality photo that all the current members are in, and can be easily seen. Have both a brief bio and a lengthy one available." – Brad Broadrick, owner of Rock Solid Entertainment
7. Leaving all the promotion up to the venue
"I often see bands with a strong following get lazy and assume people will just show up to their shows without the band pushing it. So many bands leave it all up to the promoter or venue, when it's the band that knows their fans and has contact with their fans. It should always be a team effort with the promoter, venue, and band." – Darryl Hurs, owner of Indie Week
8. Not following instructions
"For artists submitting their EPK on Sonicbids, it's a problem when they don't respect the terms and instructions in the listing, creating much confusion with people not involved. When they do this, it makes me look bad – like I dropped the ball." – Marty M., talent buyer at the Chase Park Plaza Hotel
9. Not responding in a timely fashion ­– or at all
"Non-responsiveness is never a good sign. Performing at an event like SXSW is a coveted opportunity for artists, and there are many other acts that are also deserving and eager to come and perform. Although it isn't first nature for some bands, maintaining the business side of being a musician is just as important as perfecting your artistry and gaining a fanbase. Waiting too long to respond – or not responding at all – can cost an act their chance at a spot on the program." – Stacey Wilhelm, programmer for SXSW Music Festival
10. Not asking questions up front
"One of the biggest mistakes an artist can make at this stage is to not ask enough questions right from the start. Gigs often come unraveled if both parties are not up front with each other from with the beginning, with as many details and expectations laid out as possible. Artists should not be too quick to accept any opportunity offered to them, but instead first be sure that they are clear on all terms being laid forth by the venue/promoter, and vice versa." – Noah Swistak, associate director of the Philadelphia Folksong Society