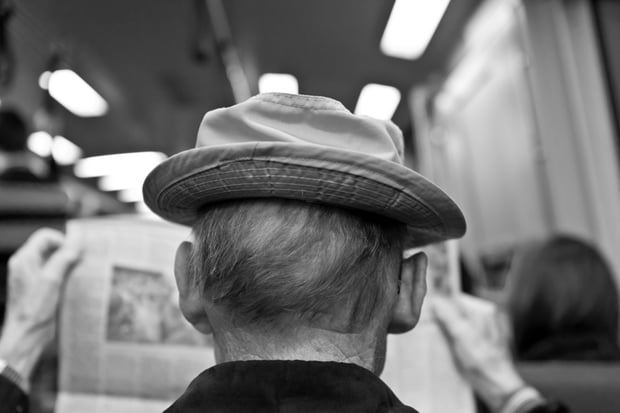 Image via Shutterstock
It's easy to determine that a positive Pitchfork review or Stereogum premiere is great press. But what if you don't have access to contacts who cover you there, aren't the right style of music for what they cover, or simply are too unknown for them to care? As they say, we all have to start somewhere. So how do you determine if the early, smaller press you're receiving is actually good press?
Streaming/download rates
First, have your listens increased on SoundCloud or Bandcamp? I'm going against popular opinion here to say those smaller blogs do matter. Sure, maybe you only received 20 to 50 new listens from a smaller blog when you could have received hundreds from a bigger blog. However, if you look at it from a long-tail approach, it can often mean double or triple the listens overall coming from 20 small blogs versus one bigger blog. And that's if a bigger blog will even cover you. There's an insane amount of competition at the larger outlets, and oftentimes bands that are established or already known by the writer take precedence.
If you focus all your efforts at the top, you may in turn avoid gaining any new fans or listens simply because you're not receiving coverage from those who would be most receptive. On the flip side, large blogs can influence other large blogs as well as trickling down to the medium and smaller outlets. Which brings me to the next point…
Social media numbers
Take a look at the social networks of the outlets that have covered you or you want to cover the band. Are readers engaged with their posts? Are they using the band's handle to drive new followers?
Now, let's say you received an amazing premiere from one of the bigger outlets like SPIN. Did the passion come through in the feature? Did the outlet's tweet or Facebook post drive new followers to your social networks?
I've had writers at the bigger blogs write about a band and be over the moon. That came through and made the reader want to know more and follow the band. I've also had bigger outlets post something simply to fulfill the commitment to the publicist for the exclusive .This isn't to say you shouldn't be grateful for the coverage even when the passion didn't come through. You're not entitled to coverage from any outlet, big or small. However, passion from a smaller outlet can often lead to bigger results than something from a big outlet without the passion, because the blogger is getting behind it with the goal to make sure everyone knows how great your music is.
Press quotes
This is one area where I look at the bigger outlets first, because press quotes from key tastemakers can be used to influence other media or industry people. However, as I've mentioned earlier, it's not always easy to attain that kind of coverage from the bigger outlets when no one knows who you are.
If you've received a stellar quote from a small blog singing your praises, then that indeed is great press. As a general rule of thumb, I look first if any credible bands were mentioned to give a frame of reference of the sound, and also influence media who are fans of the bands mentioned. If that's not there, then I'll either pull a quote saying how great the band is or something really descriptive of the sound.
So what is deemed good press in this regard? Anything that give a positive affirmation of the band's greatness.
Music industry connections
Does the writer have other connections in the industry? I once had a band go on a tirade because a small blog didn't give a review he thought was worthy of his band. He went as far to tell the blogger how bad his blog was in the comments under the review. First off, that should never, ever be done. This is a journalist's opinion; you don't have to agree with it, and he or she isn't obligated to tell it in the way you want. The band thought he was just a tiny little blog with no influence. What he didn't know was that he had direct ties to KEXP, a very influential station based in Seattle.
A lot of writers who write for places like Paste, No Depression, and the Wall Street Journal also have their own blogs where they can cover what they want to cover. I've seen others who book for major booking agencies who also have a music blog. That may not be readily apparent in the beginning, but many bloggers know and respect each other. Do you want to risk being blacklisted because you thought the little blog didn't matter?
You also don't know where a small blog today will be tomorrow. I can still remember when Consequence of Sound and the Wild Honey Pie were starting out. Look at them now.
A lot of the bands we work with have very little press or haven't yet secured any press at all. When that's the case, we have to be much more strategic, much scrappier, and approach it all with a grassroots mentality. Just because I have a relationship with someone at BBC or the Line of Best Fit who has supported our artists, it doesn't mean instant coverage for all the bands we represent.
It's easy to discredit smaller blogs as meaningless in your success. If you are smaller band just trying to get heard, would you want them to think the same of you? Every small success gets you one step closer to the bigger ones. Be thankful, and make sure you tell the bloggers who do cover you how much it means to you.
Get more tips for being featured on music blogs:
Janelle Rogers began her 20-year music industry career working for SXSW Music and Media Conference. She then went on to work for BMG Distribution for 10 years in the alternative music department where she championed bands like Kings of Leon, Ray LaMontagne, The Strokes, Belle & Sebastian, and The White Stripes. In 2002 she launched Green Light Go Music PR as a haven of honesty, integrity, and passion for underrepresented artists and labels. She has since been named Mentor of the Year by the University of Michigan, Dearborn, appeared as a panelist at NXNE, and been an official SXSW mentor.