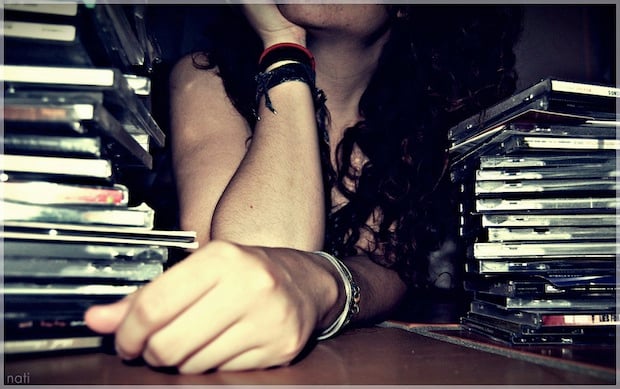 Image via grassrootsy.com

Many independent musicians dream of playing their favorite late night TV shows, landing interviews in iconic magazines, and receiving top-score record reviews on the most notorious music websites. Sure, these are great press aspirations, but obsessing over and chasing after big-name media rather than adopting a comprehensive plan across various types of outlets can actually undermine your career goals. For the majority of early-stage music artists, regional and niche publications are equally, if not more, essential than the majors when it comes to positioning oneself for long term sustainability in an increasingly competitive market.

Here are three examples of how balancing expectations for coverage early in an artist's career can help lead to the next levels of success. And in the name of balance – and to show this isn't just a journalist glorifying the full spectrum of the publishing sphere – I've asked some music publicists (who face this subject every day) to share their perspective as well.


1. Grow an audience of dedicated fans
What's one thing every emerging musician needs? Die-hard fans. Outside of your immediate circle (well, hopefully your friends and family dig and support your art), a fanbase takes considerable time to build – even longer if you're not constantly touring. Coverage on small blogs and niche sites can help you tap into a worldwide community of potential listeners who live and breathe your style of music.
"Niche listeners who read niche-focused websites are the ones who are most likely to actually buy your niche records," says Dave Halstead of Canvas Media PR, a longtime publicist who currently works with independent artists including Speedy Ortiz, Ava Luna, and A Sunny Day in Glasgow, among others. "I see a lot of bands these days who try to skip the 'building a fanbase' portion of their career and want to go straight for 'internet famous.' That only lasts so long without real fans."
2. Be a big fish in a small pond
In mainstream media, your band is one of nearly countless artists in huge pool of talent, and it's all too easy to get overlooked. In your local papers or on niche websites the situation could be quite different – your band may grow a cult following, become a local-circuit darling, or at least a familiar name with regular coverage. These disparate framings may start with the press, but the results play out elsewhere – for example, the live music community. There are plenty of bands who get coverage in genre-focused outlets and draw large crowds in other countries but can't command a sizable audience at home. On the flipside, a favorite local band who regularly pops up in regional alt-weeklies and podcasts may be hard-pressed to book shows far beyond city limits. And then there are new bands who do get a nod from mainstream media, but without the support from regional press, they have a hard time attracting concertgoers while on the road (this may go double for weeknight gigs!). See where I'm going with this?
It's also worth noting that sometimes the actual "size" of a media outlet isn't what it seems. "The big impressive glossy music magazines have dwindling circulation numbers," says Halstead. "I know plenty of regional weekly publications that actually reach more readers than the magazines you might buy at Barnes & Noble."
3. Leverage early coverage into new opportunities
Along with reading press materials and listening to sample tracks (or with any luck, catching a show), one of the first things music journalists do when considering an unknown band for coverage is run their name through an internet search engine. In this case, the tables can turn when it comes to common perceptions of the value of "big vs. small" media outlets. Niche and local publications are often the earliest adherents of new music, and many cover independent artists in the types of lengthy features and extended reviews that are oft-coveted, but harder to wrangle in larger outlets. These, in turn, help journalists place bands in a context and find story hooks for future articles.
Heather West, founder of Western Publicity and handles PR for Riot Fest, boutique vinyl label Cricket Cemetery, and independent bands including Dead Fingers and Archie Powell and the Exports, agrees that coverage in smaller publications is crucial to building momentum for future media opportunities. "Bands have to start somewhere," she says. "Podcasts and smaller publications are a great way to start building a press kit so when you reach out to larger or more significant publications, they can see that there is a body of work in praise of the band."
Bands can also make use of those clips on their own, by including snippets of those accolades in their press kit. "It is simplistic, but the general idea that someone paid attention to your music sort of reinforces the notion that it is worth paying attention to," says West. These clips can be leveraged into opportunities beyond the press as well, by boosting your perceived viability to music retailers and concert promoters.
So, when it comes to press strategy, early stage bands should continue to shoot for the stars – so long as they think "universe," not "solar system." Balanced press expectations enable artists to take more power over their careers and have more appreciation in the results of their efforts.
Jamie Ludwig is a veteran music writer and editor who has worked in various facets of the music industry. She is currently the editorial director of ChicagoMusic.org, a not-for-profit website focused on regional and touring music of all genres; a contributor to Noisey (Vice) and Wondering Sound, among other titles; and has spoken on a number of industry panels.