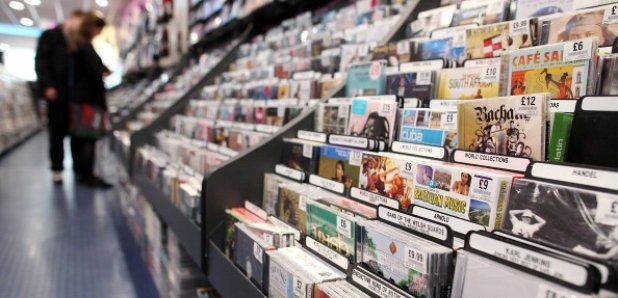 Image via Classic FM
Check out the first two installments of the Ultimate DIY CD Guide:
You've chosen your printing house and packaging. You've finalized your album artwork and liner notes, and you've gotten your UPC barcode – now, you're almost done! In the final installment of our Ultimate DIY CD Guide, we will discuss finding a distributor for in-store and online sales, as well as beginning your publicity campaign.
Finding a distributor
Now that you've created your own CD and have it ready for sale, you can start looking for a distributor. The company you choose will upload your music to iTunes, Spotify, Amazon, and other stores that are specified within your distribution package.

There are a ton of online distribution services, but after comparing them all, we found that DistroKid is arguably the most cost-effective and content-friendly. Bear in mind, however, that while it gives users the most bang for their buck, it is limited to only virtual sales. To sell your CD in record stores, you may want to consider CD Baby, which offers both in-store and online distribution. Both are great companies, so use your preferences and budget to decide.
One of the newest music distribution sites out there, DistroKid gets your music into online stores like iTunes, Spotify, Google Play, Amazon, Beats, Rdio, and Deezer.
Cost: $19.99 per year gives you the ability to upload unlimited albums and songs. You also keep 100 percent of your royalties and receive a monthly payment.
CD Baby partners with Alliance Entertainment and Amazon to put your album in over 15,000 stores, as well as iTunes, Spotify, Google Play, and many other digital retailers and streaming services.
Cost: Standard distribution is $49 per album and pro distribution is $99 per album (see more about the difference between the two here). CD Baby takes $4 per CD sold, and artists are paid weekly. Also, there is no annual fee.
Beginning your publicity campaign
Having a well-executed publicity campaign is incredibly important when it comes to adding interest to your band and helping drive album sales. Following a timeline for your campaign will reduce stress and keep you and your band on track for your album release.
A proper campaign typically begins at least three or four months prior to release day, so planning ahead is crucial. Many publications require a large amount of lead time, so you'll want to start sending out your album well in advance if you want a shot at a feature, review, or interview. For a more in-depth look at how to build your album campaign timeline, check out publicist Jason Baxter's article, "What Does an Album Campaign Look Like?" on the Sonicbids blog.
Congratulations on creating and releasing your DIY CD! We hope this guide has been helpful for you, but if you have any questions, feel free to ask in the comments below.
Kathleen Parrish is a singer and songwriter from Seattle, WA. While she specializes in lyrics, she enjoys writing short stories, poetry, and journalism. For more information, please visit www.kathleenparrish.com.