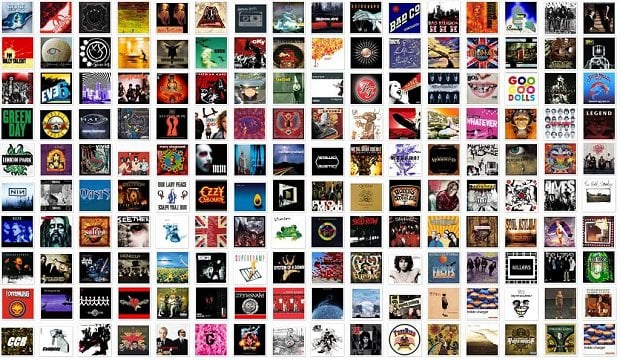 Image via Last.fm

In part one of our Ultimate DIY CD Guide, we discussed looking for a printing house and packaging options. Now that you've decided on how your CDs will be printed and presented, it's time to focus on album art, liner notes, and getting a UPC barcode.
Album art
Think of your favorite artists. When you see one of their albums in a record store, you instantly recognize it because of its cover. Album art is the first impression people have of your music if they've never heard it before. Your art should be a reflection of the stories the CD tells. While the art doesn't have to directly relate to a specific song on the album, it's nice to have a sense of continuity.

Regardless of your budget, get creative! If you're a good artist, why not design your album art yourself? If you feel your art skills aren't up to par with what you're envisioning, consider asking a friend, hiring a graphic designer, or working with the printing house you chose.

If you're on a tight budget, try finding someone in art school. Their rates will be lower than more established graphic designers, and you'd both be giving each other exposure. You'll just need to have permission to use the art from the artist. You can credit them in the liner notes (see below), and consider buying the copyright to the design.

When you have decided on album art and correctly formatted it to the CD specifications, upload the design to your preferred printing house's site and continue the CD creation process.
Liner notes
Liner notes typically include:
album name
song titles
lyrics
credits to those who played on, recorded, or mixed the album
copyright date
production companies involved
names of designers, friends, family, and any other contributors
Depending on the packaging you chose for your album and the number of inserts, you might end up only including some of this information in your liner notes.

Because most albums are purchased digitally, liner notes might seem unnecessary to some. Even if you're planning on mainly distributing your CD online or offering it as a download, you can create digital liner notes along with your album artwork. This allows you to still have a professional presentation for your CD – at a fraction of the cost.
UPC codes
Once you complete the liner notes, you'll need a UPC code. UPC codes track inventory, distribution, and retail sales. In order to sell your music online or in stores, you must have a UPC code. The printing house you chose in part one of this series also sells UPC codes at a fair price compared to purchasing them through other sources.
You've prepared your CD for creation. Now, it's time to find a CD distributor for in-store and online sales and begin your publicity campaign – which we will cover in our final part of our Ultimate DIY CD Guide. Stay tuned!
Check out the other two installments of the Ultimate DIY CD Guide:

Kathleen Parrish is a singer and songwriter from Seattle, WA. While she specializes in lyrics, she enjoys writing short stories, poetry, and journalism. For more information, please visit www.kathleenparrish.com.