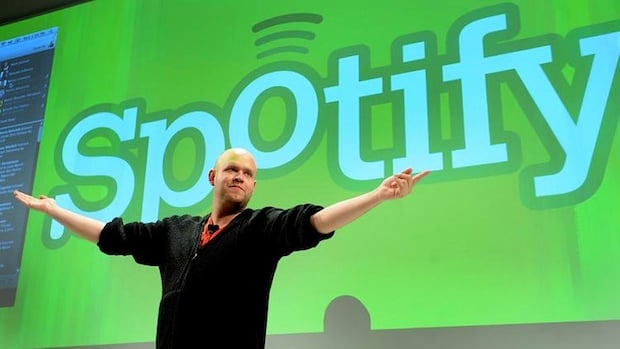 Photo credit: Louis Lanzano (image source)
This article originally appeared on The Daily Rind.
Whether you like it or not, there's no denying that the music streaming industry is continuing to grow at a rapid pace. With Spotify recently hitting a new milestone of 10 million subscribers, we think it's a wise decision for all independent artists and labels to strengthen their presence on the service.
To help, we've compiled these six super easy action items that we're confident will make a difference in your success on Spotify. Try them out!
1. "On air, on Spotify"
If your music is "on air" – meaning on the radio, YouTube, SoundCloud, or anywhere else online — it should be available to stream on Spotify. This way, you're both monetizing your music and encouraging playlist adds and profile follows for continued listening.
2. Verify your profile
By verifying your profile (similarly to Twitter), you have the ability to directly communicate with your fans and be highlighted with Spotify's check of approval. These profiles not only show off an artist's discography but also house your tour dates, merchandise, biography, photos, and allow you to toggle over to view your playlists on your user profile. A verified profile allows you to communicate with your fans within Spotify through the Spotify Social and Discover feeds, and in-­client messaging. Every time a new piece of content is released ­(new single, EP, album), your fans get a push notification, and every time you add tracks to your playlist, all followers of that playlist will get notified.
To sign up for a verified page, simply fill out the Spotify Verification Request form.
3. Use Spotify as a promotional channel
Think of Spotify as a social network that allows you to monetize your own content in a creative, promotional way. On Spotify, you can gain a follower base, which in turn becomes a promotional channel­. Your Spotify followers receive notifications about updates to your content and your listening habits. Sharing your Spotify profile across your artist properties and socials will drive fans to follow you on Spotify, and allow you to engage in conversations with your fans.
Here are some practical ways to grow your Spotify followers:
Follow artists you like to help your fans discover the music you're listening to.
Create and share your playlists.
Share across external social networks and encourage conversation when sharing (i.e. ask your fans which tracks they're into).
Share single tracks and albums you're listening to, and ask fans which playlists you should follow.
Add Spotify links to YouTube and other video descriptions.
Add the Spotify Follow Button to your website to allow fans to follow you in an easy single click without leaving your website.
4. Create quality playlists
Similar to how a DJ would curate a mix for a radio station or club, streaming services use playlists as an easy way to share tracks and promote discovery.
Keep these tips in mind when creating your playlists:
Ensure your account is never empty, and that you have at ­least 1­2 public playlists available.
Focus on one playlist –­ choose one to maintain, and add to consistently.
Adding tracks on a regular basis is key. The more frequent the adds and the bigger the playlist, the better. Each time you update your playlist, it will appear in fans' Discover feeds, and followers of the playlist will be notified.
Share it. Actively clicking "share" ensures you reach your fans. You'll find the "share" button towards the top of each page, or right click (cmd+click on Mac) any title to copy and paste the link to be shared across other social platforms.
Share with messages: Include text when you share to help your story stand out.
Listen to music from your Spotify account. You'll appear in the live ticker feed (on the right side of the Spotify client), and you'll generate stories through Discover.
Add themed playlists. Once you've grown one playlist, add more niche, smaller playlists around certain events or themes.
5. Put the Spotify Play Button on your website
Spotify provides a quick and easy embeddable code that you can put on your website so that your fans can listen to your playlists and discography. By putting this Spotify Play Button on your website or Tumblr, your fans can listen to your music while continuing to engage with your site.
To get the button: just right click on the playlist, track or album on Spotify and select "Copy Embed Code." This copies the link to your clipboard. Then, paste the code into your website and the Spotify Play Button will show up on your site.
6. Track your metrics
Next Big Sound provides free up-to-date analytics for artists. When you log in, you can see your growth in followers, streaming data, and the effects of your social media campaigns. You'll be able to track how all of these best practices grows your streams and revenue.
Apply to see your Spotify data here, and read this overview for a full breakdown of how to use Next Big Sound.
Want to learn more about Spotify best practices? ­ Visit the Spotify Artists Hub.