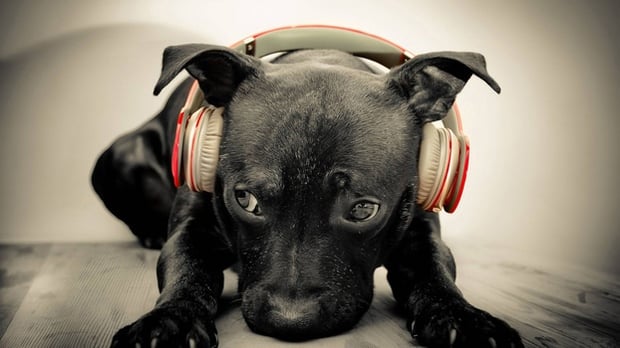 Image via hiphopzilla.com
Headphones – a simple thing, right? We all use them on a daily basis: at the gym, on the subway, walking home, in our rooms, in the studio, in a coffee shop. You my not even realize that headphones are far from created equal until you hear the difference between a quality-designed set of cans and a celebrity-endorsed marketing scheme.
First things first here. When perusing headphones, you'll find a number of terms getting kicked around, but for the sake of our discussion here, we're going to split headphones into two main camps: open-back and closed-back headphones.
Closed-back headphones are the ones that most people are probably familiar with. The design is effectively a couple of small bowls with small speakers mounted inside pressed up against your head. Closed-back headphones are designed to isolate what you're listening to from the outside world and, in turn, keep the music inside as well, which is why headphones used for tracking in the studio are almost exclusively closed-back designs. This design inherently creates some acoustic anomalies, which headphone manufacturers work tirelessly to navigate, but even the best designs will never be absolutely perfect.
Open-back headphones, on the other hand, are exactly what they sound like – just replace said bowls with colanders. So why would this design be beneficial? Open-back headphones allow the environment around you to be part of the listening experience. So imagine instead of sticking your head into an audio experience, you're bringing it to the environment around you. Imagine this as a "nearest"-field monitoring experience. This design inherently allows a much more natural response to the headphones and widens the soundstage. However, as you can imagine, these headphones don't make great tracking choices, unless you're interested in having a vocalist's headphone mix bleed unapologetically into all of your recordings.
So here are three of my personal choices to get you started in the wide, wide world of headphones.
1. Beyerdynamic DT 770 Pro (closed-back)
Street price: $200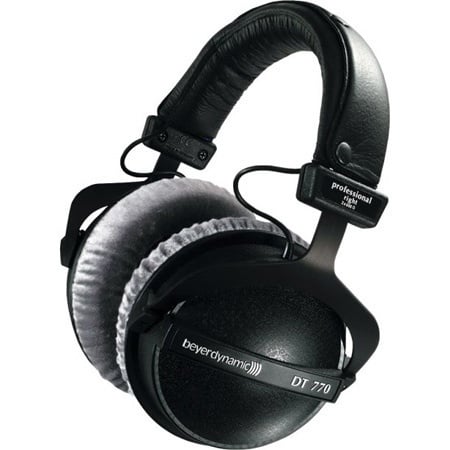 Image via dv247.com
Pros:
Incredible, transient response and a rich low end without being overhyped
Possibly some of the most comfortable ear cups I've ever put on
Cons:
Ear cups are not easily replaceable/cleanable, so these may be the headphones to leave at home/in the studio
These are my go-to closed-back headphones. They're comfortable, natural sounding, accurate enough to reference mixes on, and robust enough for daily working use. The single-sided cable allows them to get out of your way easily, and though a little heavy, I've worn these for nearly six hours straight without discomfort. Though some may complain of a slightly "plastic-y" build, I assure you there's nothing cheap about these. Sure, there are more expensive headphones out there, but for the price, you'd be hard pressed to find better value.
2. Grado SR225i (open-back)
Street price: $200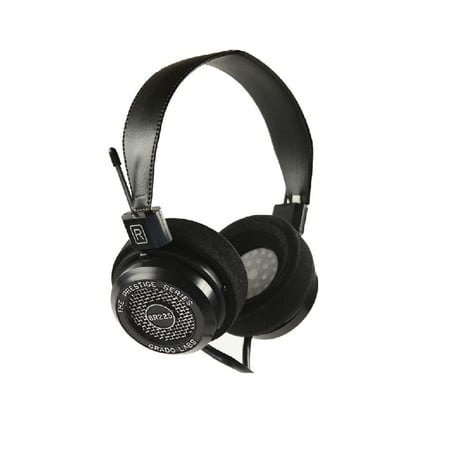 Image via amazon.com
Pros:
"Entry level" for Grado, these pack the quality and sound of much more expensive audiophile-grade headphones
Incredibly natural and open; headphone convenience without headphone sound/feel
Cons:
Not much attention to comfort; ear cups feel kind of cheap for the price, and you'll definitely be aware of their presence after a couple hours
Not for the style conscious (if that matters to you), unless looking like a 1930s telephone switchboard operator is your thing
For those not familiar with Grado Labs, here's your introduction. Though a little utilitarian in their design, I remember my first listening experience with Grados the same way I remember my first time listening back to a song on a $20,000 monitoring system; it was like seeing color for the first time. Obviously, I'm a strong advocate for cross-referencing a mix and the importance of traditional monitoring setups, but my "if I had to mix an album on headphones only" headphones are definitely Grados.
Pro tip: invest in a quality headphone extension for these, unless you want your chin attached to whatever you're listening to.
3. Sony MDR-7506 (closed-back)
Street price: $100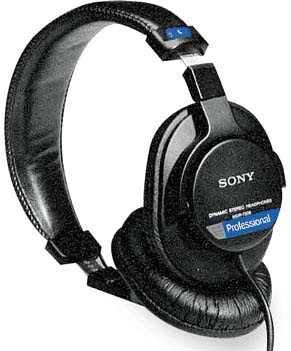 Image via stonesthrow.com
Pros:
Almost unbeatable in value
Low impedance design makes them excellent in less-than-ideal circumstances, and they play great with consumer and pro-sumer grade devices
Cons:
If you're a stickler for crispy, hi-fi, audiophile quality, look elsewhere
I can't do a post on headphones and not give a nod to this workhorse. Still the ultimate in "budget" headphones, in my opinion, there's a reason you can find a pair of these somewhere in almost every live venue, production company, location sound crew, studio, or audio professional's bag. They just work. They're clean, clear, and most of all, nearly bulletproof (not to be tested). User-replaceable ear pads for $10 mean you can almost afford to drag these behind you everywhere you go (almost). A design that effectively hasn't changed in over 20 years provides a strong agreement with the old adage, "If it ain't broke..." Well, you know.
For more tips on getting the best sound every time, check out more from our resident "Angry Sound Guy."
Aaron Staniulis is not only a freelance live sound and recording engineer, but also an accomplished musician, singer, and songwriter. He has spent equal time on both sides of the microphone working for and playing alongside everyone from local bar cover bands to major label recording artists, in venues stretching from tens to tens of thousands of people. Having seen both sides at all levels gives him the perfect perspective for shedding light on the "Angry Sound Guy." You can find out more about what he's up to at aaronstaniulis.com.