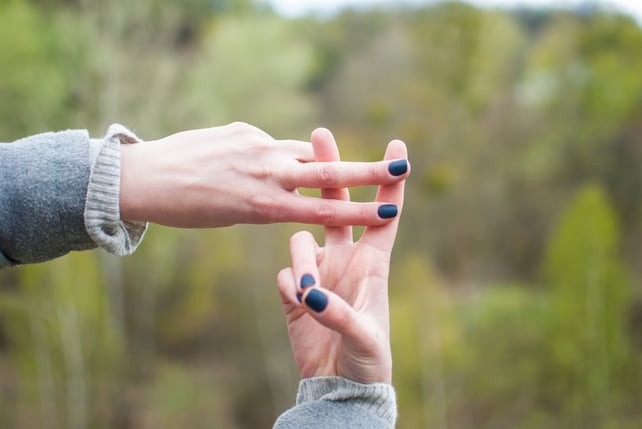 Image via Shutterstock
I have written extensively on the Sonicbids blog about how important social media is for musicians at all points in their careers, highlighting the fact that it is especially necessary for those who are on the way up. Platforms like Facebook, Twitter, Instagram, and a handful of others are how you, as an artist, keep in touch with those who support you and pay your bills, so please don't discount them.
One unfortunate truth I come across quite a bit when I browse those online social hubs is that many people don't quite comprehend hashtags, though they have some vague understanding that they're important. It's perfectly fine to not be a social media expert, but if you're going to be using hashtags at all on your posts (which you should), you should know when to use them and how.
Let's focus on three specific instances when latching onto a hashtag or crafting your own short, memorable phrase will benefit both you and those following you. There are, of course, other times when they can be useful or fun, but understanding these three suggestions is a great place to start if you're only just beginning to wrap your head around these modern messages.
1. Publicize a special event or tour
As an up-and-coming musician, you'll be making the majority of your dollars and cents from live events and tours, so you need to do everything you can to promote these shows. Don't just tell your fans on social platforms that a gig is happening once or twice and move on! You should have a fully thought-out plan to keep notifying people, and a specific hashtag can be a great way to brand even just one show.
If you're going on tour, the entire trek should have a hashtag, and every stop might be able to as well, depending on factors like how long your hashtag is and how many cities you're visiting. If you're performing at a special one-off, create a hashtag for that party! Or, depending on how you'd like to run your social presence, perhaps you could have a message you tack onto the end of any missive about your live endeavors.
These hashtags will help those who might buy a ticket know what you're talking about immediately, it could encourage them to promote the event as well (which could translate to more ticket sales), and it might even assist when it comes to you keeping in touch with fans who do plan to go. You can thank them, agree to say hello at the venue, see what they'd like to hear, or even ask them for photos or direct them to your email list (which is a great way to alert them about future performances) after the show.
2. Promoting new music
Whenever you're gearing up to launch a new album, you're working on a promotional campaign. You'll be pushing the full-length collection with singles, videos, tours, and the like, and many big-name artists have found plenty of success by making sure their fans, and the public (if they are popular enough), know what's going on at a glance.
From the moment you begin hyping your fanbase and hinting that a new record is on the way until the time when you're essentially done promoting the work and everything that came along with it, you should be using one consistent hashtag. It can be the name of the album, a nickname, or a phrase that describes this part of your career, but it should make sense, it should be immediately understandable, and you should carry it through from start to finish.
3. Joining a trending conversation
Between planning tweets, editing photos, and creating content to send out into the world, it's important to remember that social media isn't just you uploading and posting things for others to see. It's also about responding and interacting. Watch what hashtags are trending on platforms like Twitter and Instagram, and if it feels right, join the conversation! That is what they're there for, after all.
If a hashtag is picked up by large audiences and you can contribute insightful, meaningful, educational, or even just funny (which tends to do the best on sites like Twitter) commentary, feel free to get in on the fun! It doesn't have to be musical in nature, though those types of interactions always seem to be the most obvious options when you're looking to say something the world will hear.
Now, this is important: you don't need to be a part of every conversation happening online, and in fact, nobody wants you to be. Don't be that jerk who tries to say something funny or hop on every hashtag that begins to develop any popularity because there are many per day, and that's not only exhausting, but it's also a terrible way to persuade people you actually have something to say.
Next up: 5 Best Practices for Using Hashtags on Social Media
Hugh McIntyre is a freelance pop music journalist in NYC by way of Boston. He has written for Billboard, The Hollywood Reporter, and MTV, as well as various magazines and blogs around the world. He is also the founder and editor-in-chief of the blog Pop! Bang! Boom! which is dedicated to the genre of pop in all of its glory.