Photo Credit: Girls Rock Camp Alliance ATL
As a kid in elementary school, I absolutely hated music class. When I got to middle school and the option to take band came along, I didn't think twice about passing it up. It wasn't even the least bit appealing, even though I was learning how to play instruments at home. Something about the formalism and the structure was just an absolute turnoff. In my mid-20s, I realized that I knew woefully little about music on any kind of technical theory level and that I really, really wished that I did. While trying to teach myself basic theory, it occurred to me that I'd passed up a very basic and easy step to understanding it all: taking band and paying more attention in elementary music classes.
Music programs are frequently on the chopping block in underfunded and struggling public schools. They're among the first (if not the first) to be cut when things get tight. Fortunately, there are a few nonprofit programs out there attempting to paper up these widening cracks, varying in scope and focus. Some are corporate in origin, while some come from more of a DIY/punk ethos. All operate on the theory that music is ineffably important and can change – and even save – lives. Here are four of our favorites: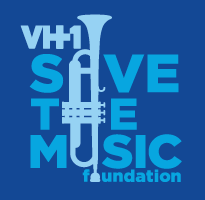 Possibly the most ambitious and largest in scope on our list, VH1 Save the Music's stated objective is to give literally every child in America access to a musical instrument. First, the local school district identifies a school that would qualify, and that school applies. If approved, the school is offered a $30,000 grant package, and can choose between "band," "string," "guitar lab," "keyboard lab" and "mariachi" instrument packages. I can't imagine how nice it would've been if, as a kid, signing up for band meant exploring resonant filters and guitar technique. (Of personal importance, there exists the Ariel Panero Memorial Fund through VH1 Save the Music, commemorating the death of a dear friend.)

As far as programs working with schools, I find The Roots of Music to be especially cool. Middle school marching bands – and indeed, marching bands in general – have long been a massive cultural lynchpin in New Orleans, a city with a musical history and importance that is, in its own incredibly unique way, virtually unrivaled by any other. But in the awful wake of Hurricane Katrina, many of those middle school programs were discontinued. To counter this, The Roots of Music provides music history and theory education, as well as lessons in performance and ensemble playing. It also provides round-trip transportation and hot meals. While it currently only serves about 100 students, it hopes to continue growing.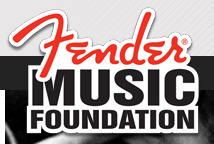 The Fender Music Foundation donates slightly used, blemished instruments to nonprofits and/or school programs that, among other criteria, must have been running smoothly for at least a year and do not deny participation based on musical ability. I especially like that last part – the idea of some great, slightly tarnished old Fender Jaguar getting played by a kid who's never picked up a guitar before brings a smile to my face.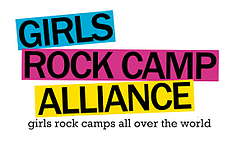 This is easily the most exciting one on the list for me, coming from my untrained, informal feminist/rock/experimental/punk background. The Girls Rock Camp Alliance is actually several music camps working within similar frameworks throughout the world to foster unity, positive approaches, diversity and integrity as a basis in music for young girls. Throughout the week of camp, girls learn instruments, form bands, and write and perform their own songs. Counselors are trained to help campers learn in varying ways (kinetically, visually, etc.) that work best for them. Growing out of the punk premise that established rules, institutions and ideas deserve undercutting, the GRCA works against the ridiculously sexist idea of music – and more specifically, rock – as a "boys' club" of any sort.
Of course, this is just skimming the surface of what is a vast world of nonprofits bringing music to the youth of our nation, where music and music education are increasingly undervalued. So, if you'd like to get involved in something that you don't see listed here, take a look for yourself at what's out there. Better yet, you could even be the person to start something new.
Which music nonprofits do you think are making an impact? Let us know on Facebook or Twitter.