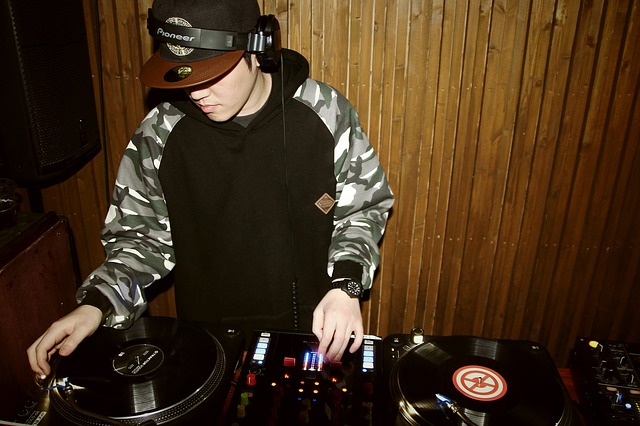 Image via Pixabay
Blog features, social media, and email marketing are some of the more popular methods of ensuring your music reaches beyond your local network of supporters. But there's one platform that seems to be underrated in its ability to attract new fans: forums.
An oldie but a goodie of the internet, online message boards are where you can find some of hip-hop's most diehard consumers. Many of your favorite blogs have their staff lurking on these forums, and while they may be looking for high-profile album leaks, message boards also have the ability to break indie artists to global audiences.
To help you uncover these hidden gems, here are four great hip-hop forums you can share your music on, along with some advice on posting with proper message board etiquette.
1. Reddit
One of the most popular online communities on the internet, Reddit is a fan favorite for those with very specific interests. Virtually every topic you can imagine has a subreddit, and hip-hop's massive following can be found on r/HipHopHeads. Threads range from discussions on the most mainstream acts to indie artists from all over the world.
While other forums have members who may negatively judge you for "spamming" because they've never heard of you, Reddit is more open to allowing artists of all levels to post as long as proper Reddit etiquette is followed. Paying attention to the details of Reddit rules is extremely important, but if you stay within the parameters of their guidelines, your music is bound to be heard by all kinds of new listeners. Any time you release a new song or video, posting on Reddit (as well as many other digital platforms) should become part of your usual routine.
2. KTT
Named after Kanye West, KTT (Kanye To The) is far more than a rabid fansite filled with Yeezus worshipers. KTT is certainly one of the most active hip-hop communities on the internet, and it's well known for being the original source of many album leaks, breaking news, and all other types of rap rumors.
Beyond the appeal KTT has for fans of hip-hop's superstars, it also provides a voice for indie artists. Whether you want to create a new thread every time you release a track or create a dedicated artist thread that can be used for all your work, KTT offers a platform you can benefit from simply due to the sheer size of its community.
Every once in a while, you may receive a negative comment that asks for the thread to be moved to the "Creative Showcase" sub-forum, but if you take your craft seriously and are respected as an artist by your peers, KTT listeners will likely do the same as long as you introduce yourself the right way. Gaining a solid and consistent following on KTT is no easy task, but once you gain some traction, you'll know that you're heading in the right direction.
3. Genius
Over the past few years, RapGenius (now officially branded as Genius) has evolved from an annotation lyrics site to a full-blown hip-hop news outlet with exclusive interviews and much more. The forums on Genius have been a mainstay on the website, and while they're not organized in the same fashion as KTT, the free-flow-style message board is filled with dedicated users who are always talking about hip-hop and aren't afraid to check out music from indie artists.
While you use Genius as the primary destination for posting lyrics and giving fans exclusive background information behind your wordplay, be sure to head to the forum to further expand your reach. Genius users will appreciate that you took the time to offer further insight into your creative process, and it will increase the chances of them giving your music an honest listen.
4. The Coli
Lastly, The Coli is an online forum that's widely respected as one of the first forums to successfully intertwine the worlds of hip-hop, sports, and everything in between. While The Coli has an affinity for East Coast/New York-style hip-hop, the breadth of topics discussed on the message board has grown more diverse over the years.
The amount of interaction with the work of indie artists is a bit more erratic compared to the previously mentioned forums, but The Coli is still solidified as a place where you should be posting your music, especially if you're a progressive boom-bap type of artist. Be sure to provide some background information for people to read, because you'll be treated as spam if you merely just post a SoundCloud link.
As a general rule of thumb, always remember to respond to any positive feedback you receive, and understand that these aren't your friends, but potential fans who won't hesitate to say how they really feel about your work.
Next up: What Does It Take to Succeed as an Indie Hip-Hop Artist? 10 Must-Dos to Increase Your Chances
Eric Bernsen is a marketing/public relations professional and music journalist who specializes in the genre of hip-hop. You can find more of his work at HITPmusic.com (where he is an editor/writer) as well as HipHop-N-More.com, where he contributes album reviews. Follow Eric on Twitter @ebernsen.