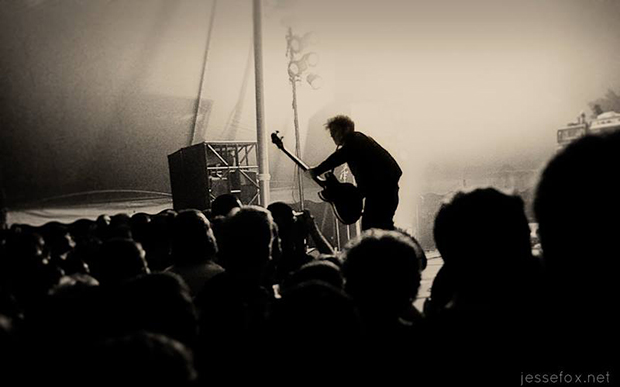 Now in its 13th year, MidPoint Music Festival will feature performances from over 180 bands in three days this September. WIth a reputation of being a warm and welcoming fest for visiting bands, you'll experience the friendly Midwest welcome firsthand. So why should you perform there? We've got everything you need to know right here.
1. Killer lineups
Take a look at the bands that performed at MidPoint in previous years. You'll notice many of these bands are the same ones that appear on "best band" or "best album" lists from top music magazines. Tastemakers pay close attention to the MidPoint lienup, so this is the festival you'll want to play to get their attention.
2. 27,000 fans
That's 52,000 ears just waiting to hear your songs. You don't want to leave them hanging -- time to get on up and make some new friends! MidPoint attracts some top-notch headliners, so this is the perfect opportunity for you to get in front of new crowds. Let them hear your hooks and get them dancing to your beats.
3. Cincinnati is a rockin' town
Seriously, if you haven't been there, you're missing out on one of the hidden jewels of the Midwest. Bootsy Collins, bassist for James Brown and later Parliament-Funkadelic, was born there. Steven Spielberg was also born in The 'Nati. The Rock and Roll Hall of Fame is only four hours away. Also, it's the only place where you can get the original Skyline Chili. While you're there, check out Mainstay and Bogart's for even more live music.
4: Early pricing ends March 2nd
Save yourself some cheese and and apply today before the price goes up. Don't forget to update your EPK with your latest songs, photos, and shows you've booked, then head on over and drop your name in the hat. This is your year to play MidPoint Music Festival.