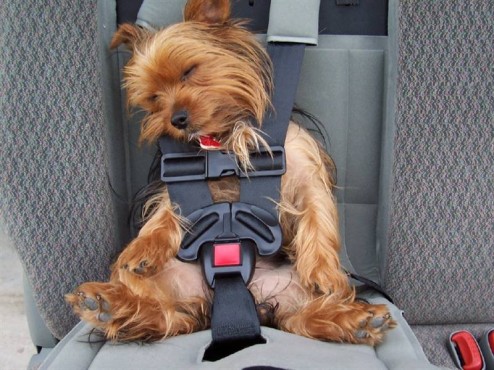 You're ready to hit the road for a little summer touring with your band. Rad. But in your excitement while packing up all your music gear, don't forget a few simple on-the-road essentials.

Get a Car Inspection. Assuming your band isn't quite at the private plane level of its career, you're likely traveling around in a car or sketchy van for your tour. To avoid a Planes, Trains and Automobiles scenario, pay a visit to your local DMV and make sure your wheels are in working order.

Get a Costco Membership. Depending on where you're traveling to, you might want to go for Sam's Club. Either way, one of those mega discount stores might be fifty bucks investment up front, but if you'll be on the road for more than two weeks and your van has some extra storage, you'd be surprised how much money you'd be able to save by buying bulk.

Get an EZ Pass. If you're traveling through several different states, this could save you time while traveling, plus it will help you keep track of your total expenses while on the road.

Get a real map. I know with your fancy iPhone or GPS, maps are a thing of the past. But the truth is, sometimes you lose signal or someone forgets their cell phone car charger. And the worst thing is wasting precious gas driving around aimlessly without a trusty source of direction. And hey, you can probably get one for cheap with your new Costco membership.

What other touring tips do you have to make the road less stressful? Sharing is caring!