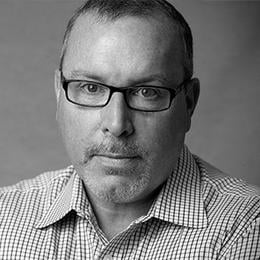 Guest post by Neil Gillis, president of Round Hill Music.
When I first started in the music business (yes, the stone age), getting "cuts" of your songs by artists on new records was the key to driving creative success as a publisher. Everything came from that, including additional airplay, compilations, and usages in media. Nowadays, whether it's on behalf of a traditional songwriter, songwriter/producer, or a new band/artist that writes, all eyes and ears are on the media usages that can be created.
Synchronization literally means to synchronize the audio to the picture frames on a piece of film. In publishing, that translates into a license that allows for a media company (film, TV, cable, advertising, trailers, video games, etc.) to embed your song into a media production of some kind. It's one of the exclusive rights that you have under copyright law. Most of the licenses granted are non-exclusive in nature, and that allows for you to license to multiple vendors at the same time.
For a new artist/band that writes, getting a synchronization license can be key. Here are a few reasons why:
1. It can create initial awareness of your music by being attached to an existing audience of a TV show, movie, ad, etc. That audience might be new to your music and can add to your fanbase.
2. You'll be paid fees for the license, so you can generate income on your music even before your record has been released or you go on tour. In some instances (as in TV, for example), you can also get written credit on screen, known as a Chyron. In a world of digital files where it's hard to connect to the actual creator, seeing a credit is very helpful.
3. You'll earn additional performance royalties (sometimes referred to as "backend") every time the song airs, in every territory it airs in. While the process of collecting those royalties takes some time, it can be a very nice amount in addition to the initial sync fee itself.
4. A quality sync usage can keep a record alive. In my Warner Bros. publishing days, we had a great artist/writer whose first record was selling, but his label decided to move marketing dollars to another artist on the label that was hitting a little harder at the time. When those label dollars left him, the publishing team was lucky enough to secure one of his songs as the theme to a popular TV show. The fees generated from the usage kept the artist's career going in terms of royalties. The usage also created fees for the label, as the use included his recording of the song. Most importantly, it kept his music in the ears and eyes of the public, even at a time when the label pulled away a bit. Once the label saw quality royalties still coming in, they decided to bring marketing money back to our artist/writer. The moral of the story is that he went on to sell a few million records, and many of those sales came after the sync use secured by the publisher. Without that sync license, his career could have stalled and tapered off.
How do I get a sync license?
There are many companies in the music business that can be helpful in bringing your music to the sync market. Traditionally, great creative music publishers and labels have been successful at helping this process, and in the last decade or so, sync houses have also been helpful in doing this work. As with most things in life, it boils down to the people you partner with and the hard work they put into getting your music to market and executing amongst the clutter. Partner with a champion who loves your music, and the passion involved will help the cause.
Neil Gillis is the President of Round Hill Music. Neil is the former managing director of Alfred Music Publishing, and was previously president of S1 Songs America as well as its predecessor, Dimensional Music Publishing. Previously, he was East Coast GM for Concord Music Group after spending 16 years with Warner/Chappell Music, most recently as SVP of Creative Music Solutions. He also spent six years as the head of BMI's International team. Neil is a composer, classically trained French horn player, and jazz guitarist, and serves on the boards of the BMI Foundation, the Johnny Mercer Foundation, and the National Music Publishers Association.