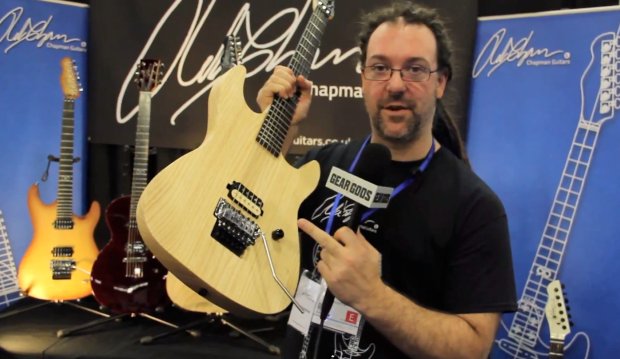 Rob Chapman (Image via geargods.net)
There's no shortage of musicians with opinions on what gear or instrument is best. Debates on the best brand of guitar or bass are frequent within my band, and when you step into the online world, it's like stepping into the Wild West, except the gunslingers are ax-slingers. If you're in the market for a new guitar or amp, or even if you're just looking for new YouTube channels to subscribe to, we love the great advice, reviews, and demonstrations that these four offer. Let the YouTube marathon begin!
UK-based guitarist Rob Chapman, the founder of Chapman Guitars and demonstrator for Andertons Music, dedicates his YouTube channel to demonstrations and reviews with the random tour video thrown in every now and then.
This is the ultimate media resource for guitarists, by guitarists. Videos are centered around reviews and demos, and lately it's posted some great videos from NAMM '15. In addition to its YouTube channel, Premier Guitar also has its own magazine and web-exclusive content on its website.
Specializing in vintage guitars, new and used gear, and pedals, Chicago Music Exchange's videos are all made by employees at its store. Videos include in-store artist performances, reviews, demos, and brand documentaries. Its series "100 Riffs" (featured above) is pretty fun to watch to get ideas for new cover songs.
N Stuff Music features a great selection of instruments, and its videos are well-made to showcase each instrument's qualities. While primarily focused on guitars, the channel also occasionally offers videos on drums and keys.
What gear-related YouTube channels do you watch? Let us know which ones we should check out in the comments below!
Kathleen Parrish is a singer and songwriter from Seattle, WA. While she specializes in lyrics, she enjoys writing short stories, poetry, and journalism. For more information, please visit www.kathleenparrish.com.