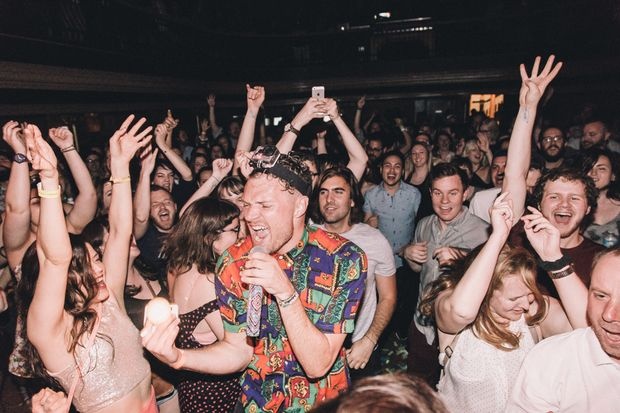 Rich Aucoin at Canadia Music Week 2015. (Photo by Rick Clifford)
Toronto is one of the premier music cities in North America, hosting a wealth of top-notch music events every year and home to a thriving and extensive music scene, both in terms of producing recent chart champs – Drake, the Weeknd, Shawn Mendes – and in terms of independent artists.
For emerging bands, there are ample opportunities for getting industry exposure, from large, eclectic music festival showcases to more genre-specialized grassroots events. Let's take a look at some of Toronto's best festivals and showcases for emerging artists in 2016.
1. Canadian Music Week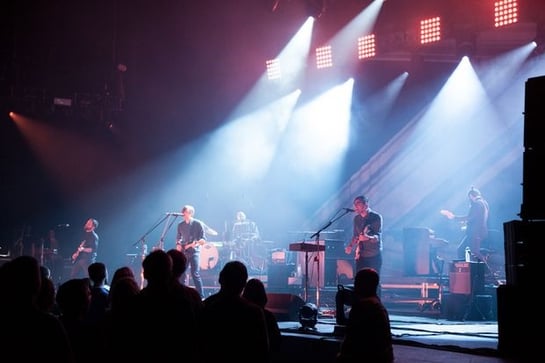 Death Cab for Cutie at CMW. (Photo by Dylan Leeder)
When: May 2-8, 2016
Apply by: January 20, 2016 (hurry!)
Cost: $50
How to apply: Info here
Sonicbids is reserving up to 300 performance slots for artists at Canadian Music Week 2016. Now in its 34th year, CMW has become one of the most important music festivals in North America, giving artists a chance to strut their stuff in front of "thousands of industry insiders from Canada and around the world." The music festival (there are also film and comedy components) is held over a span of seven days in more than 50 venues scattered around downtown Toronto, including such venerable stages as the legendary Horseshoe Tavern, Lee's Palace, Massey Hall, the Cameron House, the Silver Dollar, and everywhere in between from Bovine Sex Club to the Church of the Holy Trinity (Cowboy Junkies, anyone?).
It's open to any genre, and there's a strong focus on the business of music, helping artists build a career in music through panels, keynotes/celebrity interviews, mentoring sessions, "speed dating," workshops, award shows, and networking opportunities. Notable performers from past years include a broad spectrum of acts and genres that reflect the festival's diversity; everyone from M.I.A., Chvrches, Bloc Party, Janelle Monae, and Arcade Fire to Slash, Death Cab For Cutie, Katy Perry, Alanis Morissette, Noel Gallagher's High Flying Birds, and Neko Case, among thousands more, have graced its stages.
2. Winterfolk XIV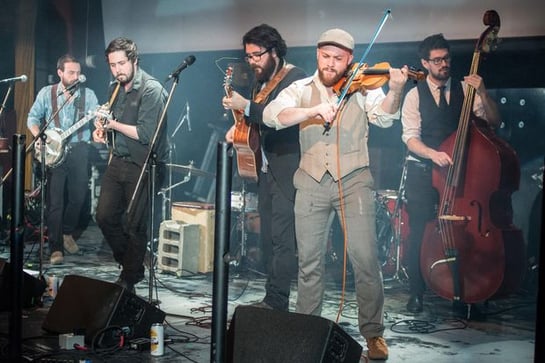 Murder Murder. (Image via winterfolk.com)
When: February 12-14, 2016
Apply by: January 21, 2016 (hurry!)
Cost: $20
How to apply: Info here
A minimum of five slots are reserved for Sonicbids bands at Winterfolk XIV. This annual winter festival (if Roman numerals aren't your thing, it's the 14th edition) focuses on folk, blues, rock, country, and roots music. In 2016, it'll be presenting more than 150 artists over three days in the intimate environs of four nearby venues in the Danforth and Broadview area: the Black Swan Tavern (two stages), Dora Keogh Irish Pub, Terri O's, and Mambo Lounge. The festival will also include community stages, a variety of themed music workshops, special tribute events, and an awards ceremony.
About 10,000 people attend Winterfolk's showcases each year, and among them will be scouts from prominent city venues and organizations that book music acts, such as Harbourfront, City of Toronto Events, and the Canadian National Exhibition. Past performers have included Serena Ryder, Tom Rush, Josh White Jr., Ron Hynes, Lynn Miles, Jack de Keyzer, Swamperella, and Brian Gladstone.
3. Indie Week Canada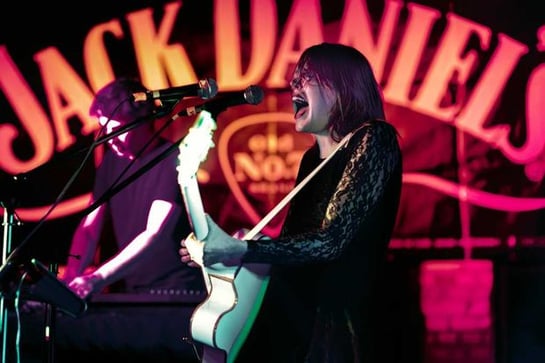 Indie Week 2015 Launch Party. (Image via canada.indieweek.com)
When: November 15-20, 2016
Apply by: August 11, 2016 (special early pricing before January 30, 2016)
Cost: $10-35
How to apply: Info here
Indie Week Canada has 75 slots reserved for Sonicbids artists. Marking its 14th year, Indie Week has become one of Canada's top indie music festivals, showcasing the best emerging acts from all corners of the globe. This year, more than 300 acts will perform in front of industry professionals throughout six nights in more than 20 downtown venues. There will also be music industry panels, industry judging, demo-listening sessions, career advice sessions, and the Reel Indie Film Fest. Participating acts could win a showcase in Manchester, UK, in 2017 (flights and accommodations courtesy of Indie Week). Plus, if you enter before January 30, you have a chance to win a Pearl VBA Orange Sparkle drum kit!
The festival is open to all genres except comedy and classical, provided you're not signed directly to a major label. Bands signed to an indie label with major distribution can still apply. International acts often perform at least three times during the festival. Artists who have rocked Indie Week Canada's stages in the past include Mike Joyce (the Smiths), Glen Matlock (Sex Pistols), the Rural Alberta Advantage, Magneta Lane, the Mahones, the Stanfields, Peter Katz, Walk Off the Earth, and Ill Scarlett.
4. Camp Wavelength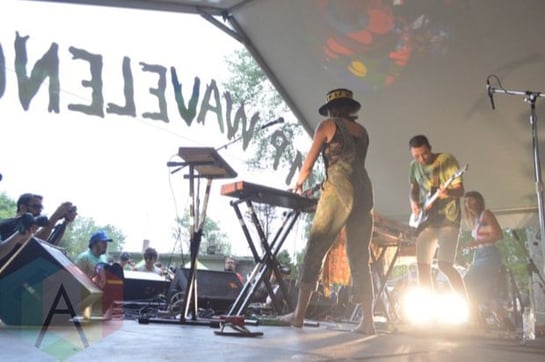 Doomsquad. (Photo by Justin Roth/Aesthetic Magazine)
When: TBA (likely a weekend in August 2016)
Apply by: The call for submissions goes out in late February
Cost: Free!
How to apply: Info here
For more than 15 years, the Wavelength music series has been a fertile breeding ground for independent music on the Toronto scene. They have a pretty stellar track record for discovering emerging Canadian artists that subsequently made waves internationally: Broken Social Scene, Feist, Arcade Fire, Owen Pallett, Fucked Up, Holy Fuck, Tokyo Police Club, and Grimes, among others. You could be next! Wavelength produces two annual festivals in Toronto. Applications for February's Wavelength Music Festival are now closed, unfortunately, but you can still apply for Camp Wavelength, which debuted in August of last year at Artscape Gibraltar Point amidst the bucolic beauty of the Toronto Islands, featuring the Wooden Sky, Do Make Say Think, the Weather Station, Doomsquad, Dirty Frigs, and others. Wavelength also runs a monthly year-round concert series that takes place in a variety of venues around the city and for which a few openings may be available.
It's also launched an Artist Incubator series in which festival personnel collaborate with selected up-and-coming artists on special projects, recordings, touring, and mentorship. So if you get on the same wavelength (heh heh) as these folks and make an impression on them, it could turn into a good leg up for your career.
5. M-Factor Music Series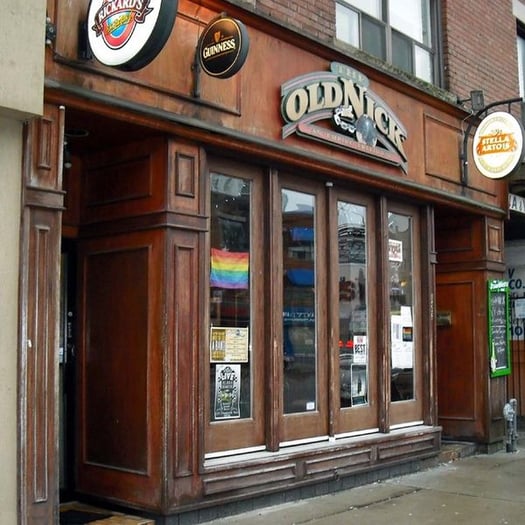 Image via torontopubs.wordpress.com
When: Ongoing through February 2016
Apply by: February 26, 2016
Cost: Free!
How to apply: Info here
Sonicbids members are reserved a minimum of six slots per month at the M-Factor Music Series, which showcases singer/songwriters, performers, and composers from all over the world in the intimate setting of the Old Nick on the Danforth. Artists will receive $50 (CAD) for a single set. It's open to any genre, but performers' sets must contain 50 percent original material, and you must be able to draw at least 10 to 15 people to your show. Also, it's an intimate venue, so if you're a thrash-metal band with 100-watt amps, you'll need to find a way to adapt to the volume capacity of the place. Past performers have included Carole Pope, Lorraine Segato, Ray Boulay, the Cliks, Elana Harte, Leslie and the Lys, James Carroll, the Magpies, and Carrie Chesnutt.
Wanna rock out north of the border? Find even more great gigs to play in Toronto!
Jim Kelly has been a freelance music writer for more than 15 years and has served as the senior copywriter at Columbia House Canada. Based in Toronto, he's been a regular contributor to nationally distributed music magazines, websites, and organizations, and has created promotional and press copy for independent and major-label artists. He's been a guitarist in Toronto bands and claims to be the world's third-best tambourine player. Visit his website for more information.