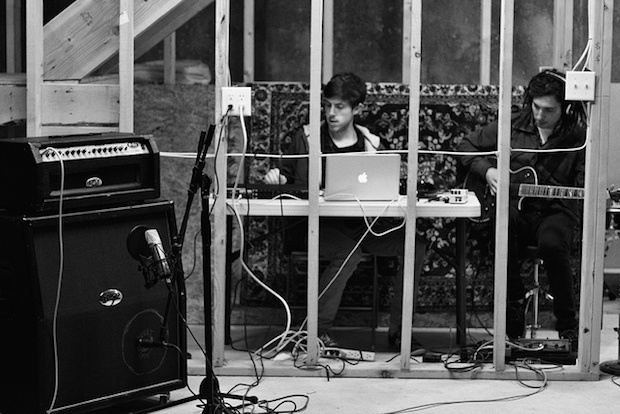 Photo by Katie.Craven via Flickr / CC BY-NC-ND 2.0
After a summer of playing killer gigs, you and your bandmates might be thinking ahead for new material. With summer coming to a close, it's time to hit the studio and start working on a new song or album that'll ready just in time for touring to start back up.
Whether you're new to recording or you're a seasoned veteran, we've put together some expert tips that'll help anyone out in the studio.
1. "Don't be afraid to mix the kick out front before tracking more instruments, even if it sounds too loud when you're just listening to the drums. If listeners can't hear and feel the kick drum, your music will be categorically unable to rock." – Jesse Sterling Harrison, author and recording artist
From: 6 Secrets of Getting a Fuller Drum Sound on Your Recordings
2. "A great way to keep your setup lean and mean is to opt for gear that can do multiple jobs in the studio.... Instead of collecting different mics for every different job, check out multidirectional and even USB microphones." – Rich Fuchs, guitarist and composer
From: 3 Tricks for a Super Efficient Home Recording Studio in a Tiny Apartment
3. "Lay down a scratch track to a click track. Recording a scratch track is critical to making sure you've nailed down the fundamentals of your song, including the structure, the tempo, and other details. It's also what allows all the instruments in your band to successfully follow along with the various changes." – Soundfly
From: 9 Things You Can't Ignore if You Want to Record a High-Quality Demo
4. "There's nothing worse than walking out of the studio with an album you're not proud of. One of the best ways to make sure this doesn't happen is by working with the right engineer. The pre-production you've already done will help you realize what you want your songs to sound like. Then you can start looking for someone to help you capture that sound." – Ty Trumbull, writer and musician
From: 7 Things You Need to Have Figured Out BEFORE Entering the Studio
5. "Low-frequency microphones intended for bass guitar cabinets or kick drums can (and should) be used on guitar cabinets as well to capture all grit and bass frequencies coming from your guitar. In general, it always pays to mic any guitar cabinet twice so you can mix the two sounds – or just delete the one that sounds worse." – Jesse Sterling Harrison, author and recording artist
From: 7 Tricks to Get a Better Electric Guitar Sound on Your Recordings